New research shows that physical attacks against nurses working in aged care is a factor behind their intention to leave the sector.
Conducted by RMIT University in Melbourne, researchers set out to discover the relationship between physical violence and the mental health of nurses and personal care assistants working in aged care.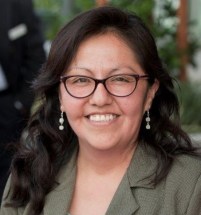 "We show that physical violence impacts negatively on nurses' and personal care workers' mental health across Victorian aged care facilities. We also demonstrate that psychological capital manages and mitigates the effects of physical violence," lead author Patricia Pariona-Cabrera told Australian Ageing Agenda.
Psychological capital taps into the practice of positive psychology, which helps people overcome stress and anxiety by bolstering feelings of hope, efficacy, resilience and optimism.
Data for the RMIT research was collected from 254 nurses and PCAs of the Australian Nursing Midwifery Federation in Victoria. Results indicate that experiencing physical violence increased levels of stress, depression and anxiety. This in turn increased a desire to leave the industry, the research published in Health Care Management Review shows.
"There are clear implications for aged care home managers to create a supportive organisation that cultivates hope, self-efficacy and resilience," thereby increasing psychological wellbeing among its workforce, write the authors.
This latest research follows the release of an ANMF-funded report in March that showed 93 per cent of nurses and PCAs who participated in a survey had experienced physical violence at work, with the majority reporting being attacked at least twice, and some, four or more times.
Ms Pariona-Cabrera told AAA she would like to see providers implement psychological capital training interventions. "Psychological capital is a powerful resource to cope effectively with stressful work environments," she said. "We would like to also see the implementation of a leadership development program to enhance supportive leadership skills to promote a supportive work environment across aged care facilities."
Comment on the story below. Follow Australian Ageing Agenda on Facebook, Twitter and LinkedIn, sign up to our twice-weekly newsletter and subscribe to AAA magazine for the complete aged care picture.