The Australian Government froze funding increases more likely because it was unwilling to meet the rising costs of the aged care system it had set up than to address overclaiming, the aged care royal commission has heard.
In summarising statements last Tuesday, Senior Counsel Assisting Peter Gray said evidence heard by the commission during the seven-day hearing in Sydney highlighted that indexation freezes to the Aged Care Funding Instrument in 2012-13 and 2016-17 were likely money-saving measures.
"The Department of Health has said that in 2012-13 the freeze was to address concerns over overclaiming and to bring growth more in line with estimated sustainable funding levels, and that the 2016-17 freeze was said to be because ACFI claiming growth was again higher than expected," Mr Gray said.
"The department witnesses asserted that the pauses in indexation were appropriate responses," he said.
The indexation freezes were "insupportable" and providers were being "squeezed," Mr Gray said.
"[Providers]… must choose between financial viability and providing the level of care that's the minimum standard required to support their residents – an impossible situation," he said.
The appropriate response would be to investigate and apply targeted sanctions against providers who are found to have been overclaiming, he said.
"But the response from government was not limited to using regulatory tools to investigate, or even to educate industry about this serious issue. Instead, the Department's position was in effect a form of collective sanction, and this was inappropriate," he said.
"We say the better explanation for what occurred and a more rational explanation for the collective measure that was taken was simply that the Australian Government was unwilling to meet the rising costs of the system it had set up," Mr Gray said.
RC has exposed real intention, says peak
Aged care peak body Leading Age Services Australia CEO Sean Rooney said the royal commission has exposed the simple reasoning behind the ACFI cuts.
"Governments did not want to fund the system they created and were responsible for, when it started costing more," Mr Rooney said.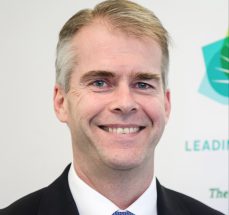 Mr Rooney said the capacity to provide quality care is front and centre for seniors, their families and aged care providers and staff.
"This was effectively ignored by governments during these major cuts, which are still crippling the system, as the cost of delivering quality care continues to rise much faster than funding indexation," Mr Rooney said.
"During the two years following 2016, providers told us they suffered a 10 per cent or more reduction in income, while still working to maintain the care quality they are proud of."
Support for independent pricing body
Elsewhere, Mr Gray noted that several witnesses during the seven-day hearing agreed on the need for an independent aged care pricing authority but their views differed on its functions.
For example, health economist Professor Michael Woods is in favour of a pricing body that recommends pricing to government but does not set them (read more here) while Whiddon CEO Chris Mamarelis supports the commission's full proposal for an independent pricing authority, which would ensure that prices for aged care services are determined independently on the basis of benchmarking and cost data, and set at a level intended to meet the cost of delivering services.
"Once independent pricing is established, it will supersede all aspects of the current process of determination of funding, for example the 64 levels of ACFI funding, including their indexation," Mr Gray said.
However, independent pricing will take some time to establish so an interim measure is justified immediately to replace at least the COPE indexation method and to mitigate its accumulated effects, he said.
"This is particularly urgent to ensure the financial viability of residential care providers in regional and remote areas."
He said the royal commission is also considering additional elements including StewartBrown senior partner Grant Corderoy's proposition for a $10-$15 increase in the residential aged care basic daily fee subsidy paid to providers.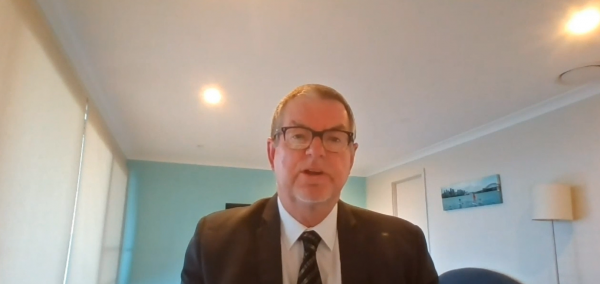 Mr Gray said all additional measures under consideration could be implemented and continue until the independent pricing authority is established.
"Once that authority is established, then its arrangements should supersede the need for indexation," Mr Gray said.
Mr Gray also said the Government should make immediate amendments to the viability supplement to ensure it is better targeted to the costs of service delivery in regional and remote areas.
"This could be achieved by ensuring that the supplement is calculated as a percentage of the daily ACFI subsidy rates based on remoteness area and adjusted such that the loading amounts are increased per remoteness area," he said.
Providers support pricing body
Mr Rooney also said LASA supported the establishment of an independent pricing authority.
"An independent pricing authority for residential and home care will bolster confidence in communities across Australia and help support our dedicated and skilled staff, who are fundamental to quality care," Mr Rooney said.
"It will also carefully consider the variations in support needed in regional and remote areas," he said.
The hearing took place in Sydney on 14 – 22 September.
Comment below to have your say on this story. Subscribe to Australian Ageing Agenda magazine and sign up to the AAA newsletter