The aged care system needs a "radical redesign" based on the consumer experience and unrestricted by departmental boundaries, jurisdictions or sources of funds, a collaboration between industry consultants and aged care providers tells the royal commission.
Global accounting and advisory firm Grant Thornton and sector peak body Leading Age Services Australia held six workshops in capital cities in August involving 121 aged care CEOs and executives from 112 for-profit, not-for-profit and government providers.
They came together to discuss the sector's current and future "wicked problems" to inform the Perspectives on the Future of Ageing and Age Services in Australia report, which Grant Thornton submitted the Royal Commission into Aged Care Quality and safety on Monday.
The report summarises providers' views on what is necessary to ensure a safe, quality, accessible and affordable aged care sector, and include calls for government to undertake "systemic reform rather than tinkering around the edges".
Provider perspectives
Providers agree consumers have the right to choice and control and high-quality safe services, providers have a commitment to deliver the best care possible and actively advocate for a system to enable that and workers deserve respect, according to the report.
They see future residential aged care services offering social supports and mental health services around the clock, access to funding and supports unrestricted by the style accommodation a person chooses and a "passport" to monitor and manage all services provided to consumers.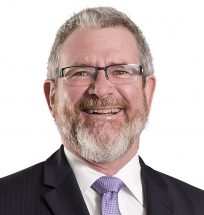 Grant Thornton Australia National Head of Health & Aged Care Darrell Price said providers consistently expressed concern over their ability to support the increasing number of people requiring age services.
"What has been made very clear is that ageing well and aged care services cannot be viewed in isolation, and must become more embedded in the fabric of our society," Mr Price said in the report.
Providers are calling for a strong commitment from government to explore structural reforms to improve the sector and publicly express willingness to execute these reforms through:
appointing a dedicated Cabinet minister responsible for ageing and aged care services reform
undertaking a "radical redesign" of the aged care system that is based on the consumer experience and limited by departmental boundaries, Government jurisdictions or sources of funds
consulting with all stakeholders and sectors including hospitals, primary care, Primary Health Networks, education, taxation, superannuation and health insurance for a "whole of system" perspective on reform
immediately consider the viability of the sector and what's required to address current provider performance concerns
consider separating funding for accommodation and care to support choice and flexibility and sustainability of the sector
Provider commitments
For their part, providers commit to improving the performance of the sector and customer experience by reviewing governance and leadership to ensure contemporary processes and practices that reflect community expectations on safety and quality.
They will also consider the role of consumer input into governance and leadership processes and review practices to look for ways to improve consumer outcomes, according to the report.
Providers also commit to engaging with workers to ensure they understand and meet consumer expectations and working actively with governments and other health and care stakeholders for whole of system reform.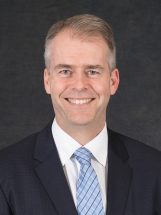 LASA CEO Sean Rooney said changing community attitudes about ageing and older people was crucial to aged care services that helped people to age well.
"A national conversation on what it means to age in 21st century Australia is needed," Mr Rooney said.
"Through this national conversation, we can then engage the Australian community to discuss and confront the key issues of ageing and aged care and reach agreement on how Australia can best enable and support the growing numbers of older Australians to age well," he said.
Access Grant Thornton's report here.
LASA has produced an accompanying insights paper that higlights key points from the report in a policy context. It is available here.
Comment below to have your say on this story
Subscribe to Australian Ageing Agenda magazine and sign up to the AAA newsletter