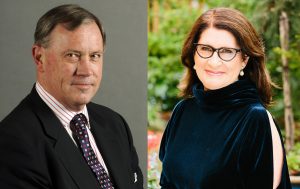 Aged care providers have been asked what changes could be made to improve the relationship between the aged care system and disability services as part of the royal commission's exploration of young people in residential care.
In opening statements on Friday, joint commissioners Richard Tracey and Lynelle Briggs said one of the major themes of the royal commission would be the issue of young people with disabilities in aged care.
As of June 2017 there were 6,242 young people in residential aged care across Australia, including 542 under the age of 49. At the end of June last year, 2,531 of this group were active NDIS participants, according to figures cited by The Summer Foundation, an advocacy organisation for young people who are in, or at risk of entering aged care facilities.
Improving services and safety for young people with disability
Providers have been asked for information about services they provide to people under 65 and what changes they could make to improve service provision and safety, as well any changes they thought should be made to the interface between the aged care system and disability services, the commission heard.
"Providers were asked what other changes, if any, to the aged care system would assist them to provide services of higher quality and greater safety to Australians, including to people with disability residing in aged care facilities," Ms Briggs said.
She said she met with representatives of young people with disabilities on November and hoped to hear more from the families and friends of people from this group who were in aged care.
"We wish to hear from a wide range of people … including from those who can bear indirect witnesses to the experiences of aged or disabled relatives or friends," she said.
Counsel assisting, Peter Gray QC, said all people in the aged care system deserved safe and high quality care, including young people with disability who he said raised "complex issues".
"There needs to be appropriate coordination between aged care and disability services and with the health system," he said.
Focus 'must be on stopping young people entering care'
The Summer Foundation has welcomed the royal commission but says it must focus on preventing young people entering aged care, rather than improving aged care for them.
"This Royal Commission should not re-open the question of whether aged care is the right place for young people with disability," Summer Foundation CEO Luke Bo'sher said in a September 2018 briefing paper.
"The royal commission should focus on ensuring the disability, health and housing systems deliver the range of alternatives to RAC that will keep young people with disability out of aged care."
The commission heard that requests were sent to 1982 approved aged care providers in late November and responses have been received from 83 providers relating to some 2000 services and outlets.
More than 300 submissions had been received from members of the public, on top of some 5000 submissions were made to the Department of Health before the terms of reference of the Royal Commission were announced.
Mr Gray also said the aged care royal commission would be the first to exercise the new power to compel someone to give information or a statement in writing.
"The Commission will be the first royal commission to exercise this power. We expect this power will be exercised in preparation for the public hearings," he said.
The royal commission's next hearing begins in Adelaide on February 11.
 Providers warned about not complying with royal commission
Subscribe to Community Care Review