The government needs to work with stakeholders to ensure the design of the proposed dental scheme for aged care residents is fit for purpose, the head of a dental peak body has told Australian Ageing Agenda.
The Royal Commission into Aged Care Quality and Safety made 148 recommendations in its final report Care, Dignity and Respect, including for the government to establish a Senior Dental Benefits Scheme to start from 2023.
The scheme would fund dental services to older people living in residential aged care and in the community for services necessary to maintain functional dentition, which is 20 or more teeth, and dentures.
Older people with poor oral health are more likely to experience social isolation, functional impairment, pain and discomfort, ill health, and death, Royal Commissioners Tony Pagone and Lynelle Briggs found.
"Older people with a low socioeconomic status and people receiving residential aged care are at particularly high risk of experiencing oral health problems due to barriers in accessing dental care, such as public dental service wait lists and private dental costs. People often arrive in residential care with oral health problems," the commissioners said in their report.
"Older people need improved access to the full range of oral and dental services, including those provided by oral health practitioners, general and specialist dentists, and dental prosthetists," the commissioners said.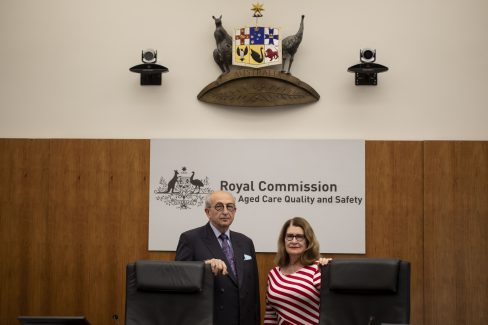 Australian Dental Association New South Wales president Dr Kathleen Matthews welcomed the proposed dental scheme and said the government would need to get the design right for it to be effective.
"[The scheme] needs to be designed appropriately for the population it's trying to target and the only way that they will get that right is if they have key stakeholders at the table," Dr Matthews told Australian Ageing Agenda.
Those stakeholders include aged care residents and their families, providers, consumers and their families and dental professionals, Dr Matthews said.
Simple dentistry preferred
Dr Matthews has proposed a design based on simple and preventive dentistry.
"It should be heavily focused on preventive care, restorative care and supportive therapy that allows people to maintain eating, a smile if possible, and the ability to chew food. We're not talking complex dentistry… we're not talking about braces for 80-year-olds," Dr Matthews said.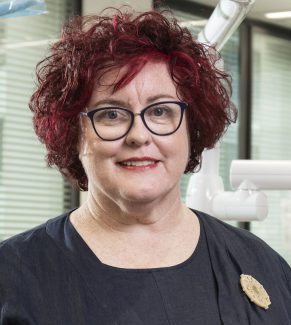 The goal should be to maintain older people's oral health and ensure they are not in pain or have an infection, she said.
Dr Matthews said the proposed 1 January 2023 start date was realistic.
"We'd like to see it sooner, however, we accept that some time needs to be utilised to develop and design it. It would be nice to see it being rolled out 12 months from now instead of two years from now," she said.
Dr Matthews also welcomed the commissioners' recommendation for direct care workers to receive continuing education and training in oral health.
"It's great they include the caring workforce in targeted education about taking care of someone's mouth and knowing the signs of disease in someone's mouth."
Dr Mark Hutton, president of the profession's national peak Australian Dental Association, also welcomed the royal commissioners' proposals, which he said had come after years of ADA campaigning to improve the oral health of aged care recipients," he said.
"If the government acts on this report, it will mean funding dental care for older Australians as well as some fundamental systems can finally be put into place to ensure better dental care for those in residential and home care," Dr Hutton said.
"The ADA was particularly pleased with the recommendation relating to improving the Certificate III qualification as there's an urgent need to improve oral health care knowledge and skills of the existing workforce."
He called on the government to implement the recommendations.
"Failure to act on the report would be tantamount to the government saying it doesn't care about older Australians," Dr Hutton said.
Comment on the story below. Follow Australian Ageing Agenda on Facebook, Twitter and LinkedIn, sign up to our twice-weekly newsletter and subscribe to AAA magazine for the complete aged care picture.