The aged care royal commissioners already seem to be forming a view that the sector is complacent about change, and providers need to dispel that perception by being open and upfront, an industry conference has heard.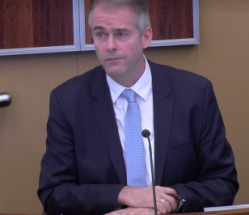 Delegates at LASA's Tri-State conference in Albury also heard that managers and CEOs need only look to the experience of the banking royal commission to see where arrogance and lack of preparation can lead.
LASA CEO Sean Rooney made the comments in his opening address to the conference on Sunday, at the first industry event of the year and just days after his appearance as a witness before the Royal Commission into Aged Care Quality and Safety.
Mr Rooney said he had welcomed the opportunity to give evidence from the industry's perspective and acknowledge there had been failures in the aged care system, and to apologise for the hurt it had caused.
"I've been on big jobs before but that was a pretty big job," he said.
"From a leadership position this is a once in a generation opportunity to deal with all the issues … now is the time for us to be bold in speaking truth to power and tell it how it is.
"We're not going to get this chance again in a hurry."
Preparing to give evidence
Mr Rooney revealed he had consulted financial services figures to seek advice about the sector's experience with the banking royal commission.
"I had a number of conversations with people in financial services and superannuation asking is there anything I should know about," he said.
He said one theme was that the sector had failed to take the banking commission as seriously as they should have, and this was perceived as "ambivalence" by the commissioner.
"They said they got off on the wrong foot and this was perceived as disrespect, and it set the tone for the entire experience. I always had that in my mind," he said.
Mr Rooney said he made every effort to prepare before appearing to give evidence.
"I felt it was really important that I looked like I knew what I was talking about in that chair," he said.
"I wanted to be seen as credible, and authoritative. I wanted to be seen as concerned, because I am. But I also wanted to be seen by our members as giving a true and fair representation."
He said he expects to be called back before the commission before the inquiry is over.
Time to come forward
Mr Rooney said the aged care royal commissioners already seemed to be forming a view that the aged care sector may be reluctant to cooperate.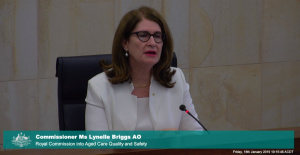 "It was noted by the commissioners last week, commissioner (Lynelle) Briggs inferred, that 'hang on a minute, we've gone out to this industry in good faith asking them to provide information yet the response rate is less than what we would like'."
Mr Rooney also said Ms Briggs had raised concerns that only 70 per cent of home care providers that had complied with requests for pricing transparency, and that less than 10 per cent of providers had participated in the voluntary national quality indicators program.
"She is forming a view that our industry doesn't really want to get involved and is a little ambivalent about what's going on," Mr Rooney said.
"I know that's not the case, but it's very important for CEOs to get involved.
"You really need to be putting forward your view because what we don't want is the commissioners to form a view that our industry is ambivalent to what goes on.

"If there ever was a call for our industry to turn up it's now."
An invitation isn't an invitation
Sunday's panel discussion titled The Royal Commission. Where do you think it might land? also explored parallels between the financial services royal commission and the aged care inquiry.
Scott Hawker, national manager of Not for Profit Endowments at Perpetual Private, said the aged care industry was in a sense fortunate to be following the banking industry into a royal commission as it could draw on the sector's experience.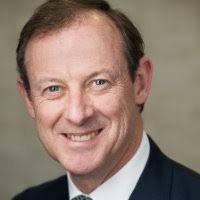 One of the main lessons, he said, is that that an invitation to provide information to a royal commission "isn't an 'invitation'."
"There's no opt-out button," he said. "You can't say 'no thanks'."
A royal commission is something to be taken very seriously, Mr Hawker said, and many in the banking industry did not take it as seriously as they should have.
"Quite clearly the banks and the superannuation providers did not think it would go into such depth, such detail and to such a personal level."
In a warning to the aged care industry, Mr Hawker said the banking royal commission had swept through the sector like a tornado and left it "shaken to its foundations".
"We've lost chairmen, we've lost chief executives, we've lost divisional heads. There's been a very substantial change in the industry and the approach it takes to consumers," he said.
"I think there was a lot of arrogance involved and for those individuals who lost their roles, they did not get the gravitas of the situation."
To stay up to date on the latest about the Royal Commission into Aged Care and Quality go to our special coverage. We will also be issuing regular Royal Commission Roundup reports which you'll receive in addition to your weekly e-newsletters.
Comment below to have your say on this story
Subscribe to Australian Ageing Agenda magazine and sign up to the AAA newsletter