The head of a leading aged care provider has expressed frustration over the announcement of a Royal Commission into the aged care sector, saying it is a "shame" things have reached this point.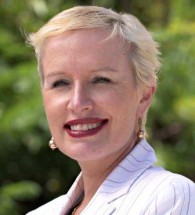 Benetas CEO Sandra Hills says it is clear that by announcing the inquiry the government is taking aged care seriously, and the Victorian-based not-for profit welcomed this.
"Benetas supports any move by Government to give older Australians the care, respect and support they need," she said. "But, as a provider that constantly strives for better quality outcomes for our residents and customers, we feel it is a shame that the sector is now at this point."
She said it was frustrating that after 15 enquiries the government had still not addressed continuing concerns.
"In light of the myriad of reviews to date, we're asking whether or not the Royal Commission will achieve the outcomes sought."
Estia Health CEO Norah Barlow said Estia welcomed any measures to ensure the safety and quality of care of residents and said the provider would continue to work with the government to build a viable sector.
"Estia looks forward to engaging in the consultation with government to the terms of reference for the commission," she said.
Meanwhile aged and disability home services provider Australian Unity said it welcomed any move to improve access and quality of care across the sector.
"We particularly welcome any focus on how Australia addresses the looming shortfall in aged care workers," an Australian Unity spokesperson told Australian Ageing Agenda.
"It will require all those involved in the delivery of aged care, including providers, government and unions, to work together to avert this looming crisis."
The comments came a day before the airing of an ABC Four Corners investigation into the aged care sector, which contained allegations of abuses, short staffing, excessive use of medication and neglect of residents in aged care facilities.
An increase in complaints
The inquiry, announced by Prime Minister Scott Morrison on Sunday, will investigate the quality of care of not only the aged care and home care sector, but also young people with disabilities currently living in Australian residential care facilities (read more here).
The announcement follows numerous calls to the Government after serious failures were reported at the Oakden facility in Adelaide in 2017.
A report on aged care regulation in quality from the Department of Health shows that during the 2016-17 financial year, the Aged Care Complaints Commissioner received a total of 3654 complaints in the residential aged care sector, which saw an 18 per cent increase in complaints during 2017-18 (4315).
For home and community care, the number of complaints from 2016-17 (1057) to 2017-18 (1464) had increased by 39 per cent.
The number of notices of non-compliance related to quality issued to providers by the Department of Health increased by 185 per cent from 2016-17 to 2017-18.
Independent MP Rebekha Sharkie, who has introduced a private members bill into parliament that would require providers to publish their staff-to-resident ratios,  said the Royal Commission mustn't be used to delay much-needed changes to the sector.
"We need to act quickly to address our community's very real concerns about understaffing and the low (sometimes non-existent) number of registered nurses in our aged care facilities as well as poor training and retention rates for aged care workers," she said.
The Older Persons Advocacy Network said urgent action was needed to improve the quality of care.
OPAN CEO Craig Gear said the Royal Commission must not stop investment into other areas including staff, training, advocacy and improving quality now.
"After a senate inquiry and a parliamentary probe, it is clear that we are seeing an industry under extreme pressure and more needs to be done," Mr Gear said.
"A Royal Commission is supported if it leads to long term change to protect older people, and we need action now," he said.
Comment below to have your say on this story
Send us your news and tip-offs to editorial@australianageingagenda.com.au 
Subscribe to Australian Ageing Agenda magazine and sign up to the AAA newsletter