The Federal Government has accepted all six recommendations of the aged care royal commission's special COVID-19 report, which found the sector failed to adequately prepare for the pandemic.
The virus had caused more than 670 aged care deaths as of October 5, according to government figures.
But the report, which was released on Thursday, says while the aged care sector made insufficient preparation for the pandemic, "now is not the time for blame".
It makes six recommendations to support the sector during the ongoing pandemic, including additional funding to ensure there are enough staff to allow residents to have more visitors, increasing the provision of allied health services and the establishment of a national aged care plan for COVID-19.
It also recommends that all residential aged care homes have one or more trained infection control officers as a condition of accreditation and the deployment of accredited infection prevention and control experts into residential aged care homes to provide training and assist with the preparation of outbreaks.
The report calls for the government to report to parliament by no later than 1 December on the implementation of the recommendations.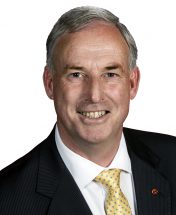 Minister for Aged Care Richard Colbeck welcomed all six recommendations and and said the government had already made "substantial progress on four of them", including building and adapting a national response plan.
Senator Colbeck said the royal commission's recommendations built on the Government's existing COVID-19 measures and announced additional funding to support the implementation of all six.
"The Government will invest $40.6 million in our initial response to the Royal Commission's report and recommendations," Mr Colbeck said.
The funding includes $10.8 million to enhance skills and leadership qualities of aged care nurses and $29.8 million to bring to forward the Serious Incident Response Scheme to residential aged care.
Peaks welcome report, call on govt to stick to timeframe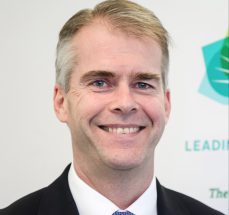 Leading Age Services Australia CEO Sean Rooney welcomed the recommendations but said swift action is essential.
"Protecting older Australians receiving care and support in our aged care system from COVID-19 is a national priority and this report and its recommendations will make a big difference," Mr Rooney said.
"We praise the courageous health and aged care workers and providers who are doing their best, in challenging circumstances, with at times limited resources, to keep people safe and well during the pandemic. This is acknowledged in the royal commission's special report.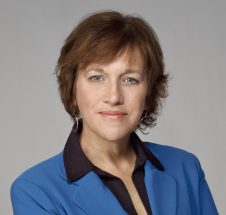 "That is why safeguarding and saving the lives of older Australians in care is paramount and a strict timeline for implementation of the six recommendations is essential," he said.
The CEO of fellow aged care provider peak Aged and Community Services Australia Patricia Sparrow echoed Mr Rooney's call for urgent implementation of the recommendations.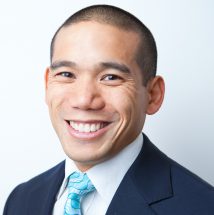 "These are fantastic recommendations to safeguard aged care from the pandemic and the government should adopt them urgently," Ms Sparrow said.
"The interface between aged care and the health system has been broken for some time. Older people should not have health care rationed," she said.
Catholic Health Australia chief executive Pat Garcia said, "the government is already acting on the commission's recommendations and needs to continue working with the states and territories to ensure a co-ordinated response."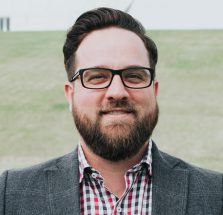 Aged Care Guild acting CEO Nicholas Brown said he also supported the report's recommendations and "now is the time for the sector to continue working together to ensure the aged care COVID-19 response is contemporary and adaptive to lessons learnt from experiences to date."
Quality of life a priority
COTA Australia CEO Ian Yates said he was pleased the government had immediately accepted all six recommendations, and particularly welcomed the call for additional funding for staff to allow residents to have more visitors.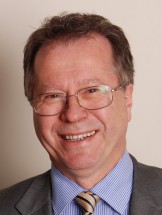 "It's really pleasing that the report recognises and gives such high priority to quality of life and wellbeing of residents, which is as important as infection control – this is what COTA has advocated for throughout the COVID-19 pandemic, unfortunately often against strong resistance and even opposition," Mr Yates said.
"This sentiment is clearly articulated through the recommendations to increase the provision of staff to facilitate visits by family and loved ones, and for the increased provision of health and mental health services through the Medical Benefits Scheme, which must also be implemented immediately.
"Through today's report the aged care royal commission has recognised that the isolation of aged care residents must end, and that the pandemic demands an urgent, co-ordinated national response."
More to do
Dementia Australia CEO Maree McCabe welcomed the recommendations, however, reiterated calls for dementia to remain a focus during the pandemic.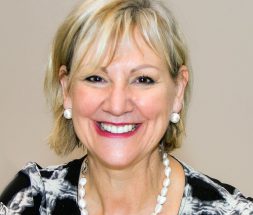 "Dementia Australia supports the recommendations outlined in the royal commission's report," Ms McCabe said.
"Dementia Australia has been consistently calling for health and aged care providers to work together to maintain visits and engagement with people living with dementia during this unprecedented time of enforced and extended periods of isolation."
Ms McCabe said dementia-specific mechanisms must be included in the national aged care plan.
"Within this national plan, there should be a requirement for mandatory dementia training for everyone working in aged care or the health sector," she said.
"The COVID-19 pandemic has highlighted the longstanding systemic gaps in dementia care."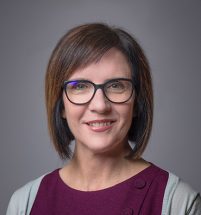 The federal secretary of the Australian Nursing and Midwifery Federation Annie Butler said the recommendations were welcome but it was disappointing report did not address the sector's core staffing issues.
"Nursing homes desperately need additional nurses and care staff to provide safe, effective care outcomes for residents, not just to enable more visitors. While that is critical for the wellbeing of residents, more staff are urgently needed just to meet basic needs for residents in far too many nursing homes," Ms Butler said.
Access the Aged care and COVID-19: a special report here.
Comment on the story below. Follow Australian Ageing Agenda on Facebook, Twitter and LinkedIn, sign up to our twice-weekly newsletter and subscribe to AAA magazine for the complete aged care picture.