The Federal Government has tabled its progress on implementing the six recommendations of the royal commission's special report on COVID in aged care and announced an additional $132 million funding for the response.
The funding package includes $63 million for Medicare-funded services including mental and allied health support and group services from later this month, $58 million for engaging infection prevention leads in facilities and $11 million towards the forthcoming Serious Incident Response Scheme.
It brings the government's COVID aged care response to $1.7 billion, but provider peak bodies say they still need more support.
The Royal Commission into Aged Care Quality and Safety released its report on COVID-19 in aged on 1 October finding that the aged care sector made insufficient preparation for the pandemic.
It made six recommendations, which the Federal Government accepted at the time.
According to the progress report, the government has already delivered on three of those recommendations including to:
report on the implementation of recommendations to Parliament no later than 1 December
immediately fund providers to ensure adequate staff to allow continued visits to residents from family and friends
establish a national aged care plan for COVID-19 through the National Cabinet in consultation with the aged care sector.
The recommendation to urgently create Medicare items to increase the provision of allied health services as above will commence from 10 December 2020.
These measures mark an improvement in access to these services for aged care residents and provide additional funding to GPs and allied health professionals delivering in-person care in facilities nationwide, Minister for Aged Care Richard Colbeck and Minister for Health Greg Hunt said in a joint statement.
The other two recommendation are still in progress, the government says. They call for:
all residential aged care homes to have one or more trained infection control officers as a condition of accreditation
the deployment of accredited infection prevention control experts into residential aged care homes to provide training and assist with the preparation of outbreaks.
Mr Colbeck said the measures met the royal commission's recommendations with more than a $1.7 billion investment to reinforce the sector and protect residents and staff.
"This includes specific measures actioned in advance of the report, including the placement of infection control officers across sites," Mr Colbeck said.
"The Government is working closely with aged care providers and all states and territories to ensure the ongoing safety and care of senior Australians."
Peaks say there is more to do
Aged care peak bodies Leading Age Services Australia, Aged and Community Services and the Aged Care Guild welcomed the announcement, but say there is still more to do.
LASA has been working closely with government to increase the COVID response, said CEO Sean Rooney.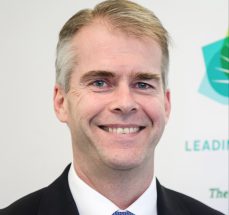 "We are in a better position now than we were. But we cannot yet say that the job is done and we hope to continue working with the Government to address outstanding issues," Mr Rooney told Australian Ageing Agenda.
Those issues include providers having to interpret a wide range of guidance material from different state and federal authorities and a lack of recognition and support for the additional costs incurred by providers in hotspots outside of outbreaks, Mr Rooney said.
"Many providers are also seeking details on some critical issues such as the capacity of surge staffing in specific local areas," he said.
ACSA CEO Patricia Sparrow said the response did not cover all COVID-related costs incurred by providers.
"Australia has learnt a lot about protecting the health and wellbeing of aged care residents during this global pandemic and it's significant and welcome that the government has committed funding so the sector receives support to further implement the specific recommendations of the royal commission, this and other additional funding and support provided throughout the pandemic do not cover all of the COVID-related costs," Ms Sparrow told AAA.
"It will be in big picture reform that we can truly address the issues underlying in aged care," she said.
Aged Care Guild acting CEO Nicholas Brown said the funding did not address immediate financial risks highlighted by the royal commission and aged care benchmarking organisation StewartBrown.
"The impact of COVID-19 has added significant financial and operational pressure on providers, and needs to be addressed in the upcoming Mid-Year Economic and Fiscal Outlook by immediately lifting the Basic Daily Fee by $10 per day and increasing care funding for all senior Australians in residential aged care," Mr Brown told AAA.
Union says response won't fix sector's issues
Elsewhere, the Australian Council of Trade Unions president Michele O'Neil said the government's response to the recommendations would not provide the staffing or training levels required in aged care.
"We need minimum staffing levels with a mandated mix of skills on every shift in every workplace. This announcement takes us no closer to this goal," Ms O'Neil said.
"Mandated training requirements are urgently needed to ensure that workers and residents are safe. This announcement will do nothing to improve training," she said.
"This government shows no commitment to the long-term change which it has been told again and again is necessary," she said.
Opposition says 'too little, too late'
Shadow Minister for Ageing and Seniors Julie Collins said the government's response was "too little, too late."
"Nothing will bring back the 685 older Australians who have tragically died in aged care homes from COVID-19 and yesterday's response isn't enough to stop this happening again," Ms Collins said.
"The government's response makes it clear it has failed and is yet to fully implement all the recommendations of the aged care royal commission's special report," she said.
Access the government's progress report on the aged care royal commission's COVID recommendation's here.
Comment below to have your say on this story. Subscribe to Australian Ageing Agenda magazine and sign up to the AAA newsletter