Almost 200 residential aged care providers with more than 30,000 residents have insufficient funds to cover their liabilities, according to a new analysis of providers' financial records by aged care peak Leading Age Services Australia.
Accounting professionals at LASA analysed de-identified data from the Federal Government's 2017-2018 financial reports of residential aged care providers.
LASA financial analysts assessed providers' ability to pay current liabilities from current assets. Refundable accommodation deposits (RADs) were removed from liabilities because they are generally not payable immediately.
The analysis of 739 residential providers found 197 providers with 32,000 to 50,000 beds were unable to pay their adjusted liabilities from their current asset pools.
Of these, 142 providers are in metropolitan areas, 44 in regional areas and 11 in both.
Financial analysts also looked at providers making a loss after removing non-cash assets, such as depreciation, and RADs.
It found six metropolitan and four regional providers with up to 1,500 residents in total were generating "cash flow" losses and had negative adjusted net assets.
These providers are essentially trading while insolvent, according to the analysis seen by Australian Ageing Agenda.
LASA CEO Sean Rooney said the figures revealed the dire situation facing many services.
"The scale of this risk is alarming for residents and their families, as well as stressed staff, financially stretched providers and the Government," Mr Rooney said.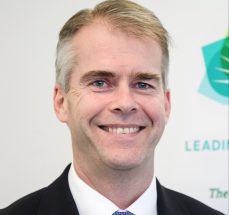 He reiterated calls for $1.3 billion in additional operational funding before Christmas and immediate action as set out in its Working While We Wait campaign.
"We are also calling for a structural adjustment program to avoid the risk of unplanned closures of distressed services, while maintaining continuity of care for residents.
"We believe this is particularly critical for regional and remote providers, with the latest evidence given to the Aged Care Royal Commission highlighting concerns for country services.
"This additional funding should be on top of the Government's welcome commitment to a quick response to the three immediate priorities highlighted in the Royal Commission's Interim Report, which includes a major home care boost," he said.
Aged care benchmarking firm StewartBrown's latest Aged Care Financial Performance Survey showed the financial performance of residential aged care facilities was continuing to decline and despite this year's one-off funding boost (read more here).
"Our appeal for funding assistance has nothing to do with maximising profits, it is solely focused on maintaining and improving care, while avoiding more service closures," Mr Rooney said.
Comment below to have your say on this story
Subscribe to Australian Ageing Agenda magazine and sign up to the AAA newsletter