Leaving allied health professionals out of the recommendation for minimum staffing ratios is a "serious failing" of the aged care royal commission, a health academic has told Australian Ageing Agenda.
The Royal Commission into Aged Care Quality and Safety's final report including 148 recommendations was tabled in Parliament on Monday.
Royal commissioners Tony Pagone and Lynelle Briggs found aged care staffing levels or skill mixes are unregulated.
"The evidence is compelling that overall staffing levels in aged care are linked to quality of care, and that registered nurse members are particularly important," the commissioners said in their final report.
Research undertaken by the Australian Health Services Research Institute at the University of Wollongong for the royal commission analysed national staffing levels with international benchmarks including an American five-star rating system.
It identified that more than half of Australian aged care residents were in homes with one or two-star staffing levels.
The commissioners recommended that residential aged care meet a minimum staff time quality and safety standard for registered nurses, enrolled nurses and personal care workers to bring the sector to a four-star minimum in two stages.
Starting July 2022, residents should have 200 minutes of care per day including at least 40 minutes from a registered nurse to achieve a three-star rating and one or more RNs on during the morning and afternoon shift.
From July 2024 this should increase to 215 minutes per resident per day and at least 44 minutes from a registered nurse to reach a four-star rating and an RN on site at all times.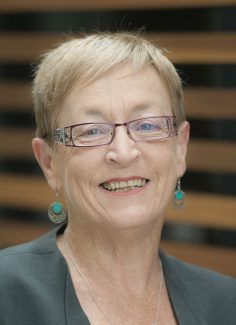 Australian Health Services Research Institute director Professor Kathy Eagar said while she is "thrilled" the commissioners have taken on board their recommendations, she is "disappointed" they did not include allied health professionals in the staffing ratio.
"We made recommendations about staff ratios in allied health and the royal commission did not recommend that for allied health. We think that was a serious failing," Professor Eagar told AAA.
The commissioners recommended other measures to improve access to allied health including funding for aged care homes to engage allied health professionals via a blended funding model to provide services according to individual care plans. Commissioner Pagone recommends requiring providers have arrangements with allied health professionals to provide these services while Commissioner Briggs recommends providers employ or otherwise retain one of more of each type of allied health professional.
Professor Eagar said the commissioners have left allied health in the lurch by excluding them from the ratios because while they may think they have put them in another way, that won't necessarily happen.
"In the long run, if you're going to have staff ratios and public reporting, and if you don't include allied health, then they're left out. It's as simple as that," she said.
Timeframe achievable, but more staff required
Professor Eagar said the commissioners' goal of July 2024 is achievable but requires work to attract and retain staff.

This could firstly happen by offering the thousands of former aged care staff who left because they hated the conditions and low pay a better deal, Professor Eagar said.
"If we're to attract the workforce we need, we need to be able to attract that workforce back into the aged care sector and that means we need to treat them better than they were treated the last time they were here," she said.

Professor Eagar said the second was it to attract new people to the sector and particularly out-of-work service industry professionals.
"The one silver lining from COVID is that there are lots of people who have a service industry background and who are good at customer service and who could come and work in this sector if they are given training. That cohort, we need to attract them. We need to train them and we need to retain them.
"That's all possible. But it requires both sufficient funding and sufficient will."
Continue to follow us here and see the forthcoming edition of Australian Ageing Agenda magazine for our in-depth reporting on the royal commission's final report and recommendations.
Comment on the story below. Follow Australian Ageing Agenda on Facebook, Twitter and LinkedIn, sign up to our twice-weekly newsletter and subscribe to AAA magazine for the complete aged care picture.