Transforming the aged care system will require a collaboration between industry stakeholders and government, the aged care services minister has told providers.
The royal commission's final report delivered a much-needed examination of the aged care system, said Minister for Senior Australians and Aged Care Services Richard Colbeck at a virtual forum hosted by provider peak body Leading Age Services Australia.
"It reflects the lived experiences of individual Australians' in care stories, which are heartbreaking and harrowing. It serves as a wakeup call for us all; an opportunity to draw a line in the sand," Mr Colbeck told LASA's Aged Care Transformed virtual forum.
It is important for the nation to acknowledge that more is needed to ensure senior Australians are treated with care, dignity and respect, he said.
"The task ahead is not for government alone. Nor is it just for the sector. This will be a journey we must all take together because only by clearly understanding the needs of senior Australians, as well as the expectations of the government, the aged care sector and the community can we deliver a system that will deliver better outcomes," Mr Colbeck said.
Mr Colbeck said he envisaged quality individual care as the foundation of the new aged care system.
"In this future, senior Australians must have access to safe, high quality and compassionate care services, price transparency, a guaranteed level of quality and mandatory safety standards. For providers, we expect to see a culture of quality across the sector with an engaged and skilled workforce delivering compassionate and respectful care," he said.
"We owe it all to our senior Australians to seize the moment and deliver better care. That's my commitment and that's the government's commitment."
Earlier Minister for Health and Aged Care Greg Hunt reiterated the government's $452 million commitment announced on Monday and said it would deliver a five-year plan in the May Federal Budget (read more here).
"We're committed to respond by the commission's recommended timeframe of 31 May, responding in the budget in full with a five-year plan," he told the forum.
Providers to address issues
Leading Age Services Australia CEO Sean Rooney called on providers seize the opportunity to transform.
"The issues identified have been long known and the system settings to solve those are in the hands of government to resolve," Mr Rooney told the event.
Providers need to address their issues or get out, he said.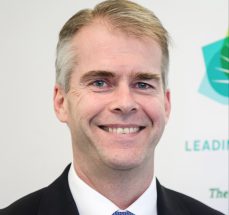 "The report does show that some providers have been at fault with respect to either individuals or services not being adequately skilled, equipped or of good character to deliver services that are needed. And for those individuals and those services, they must address those issues or exit the system," Mr Rooney said.
"Then once the government responds, providers need to adapt and transform. Because if you don't, if we don't as a sector, adapt and transform, we risk being left behind."
He called on aged care providers need to reflect on the following:
Does my service understand the scale or scope of potential change?
What is the current experience of my residents or clients and the outcomes we deliver?
How does my current service offering compare to what the royal commission says is needed?
What staff levels or skills will we require and how will we implement it?
What organisational competencies, infrastructure and systems are required and how do we build and partner?
How will we demonstrate our accountability and performance to residents, clients, families, the government and the community and learn from this?
What is my organisation doing right now to consider these questions?
The LASA Aged Care Transformed virtual forum takes place on 9 – 10 March.
Comment on the story below. Follow Australian Ageing Agenda on Facebook, Twitter and LinkedIn, sign up to our twice-weekly newsletter and subscribe to AAA magazine for the complete aged care picture.