The aged care royal commissioners should invite a range of health care specialists to suggest low cost and easily implementable objective quality measures for residential care, the inquiry has been told.
Dr Richard Cumpston, director of Australian Projections, and Dr Kasia Bail, an assistant professor at the University of Canberra, analysed the last 10 years of non-compliance notices, last 16 years of sanctions and a sample of 300 Consumer Experience Reports since June 2017.
The analysis forms the basis of their submission to the Royal Commission into Aged Care Quality and Safety and highlights inconsistencies in quality regulation, a lack of reliable comparable data and areas for improvement.
Dr Cumpston said better quality controls need to come from better quality measures.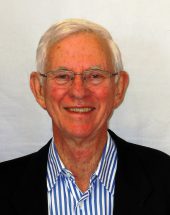 "Those are the actual measures, not just assessors wandering around and forming their own subjective views," Dr Cumpston told Australian Ageing Agenda.
The aged care royal commissioners have already asked a number of questions about whether the new quality standards are subjective so they must be concerned about the subjectivity of it, he said.
"The commission should seek advice from health care professional bodies about cost-effective measures, which can be quickly implemented," Dr Cumpston said.
Modern technology should make a wide range of low-cost quality measures obtained for the purpose of quality comparisons feasible, he said.
Measuring weight loss is one example of something that can be done easily, Dr Cumpston said.
"You can record it in systems and transmit it as part of the data you send to health to get paid. That would be one small example of a really good objective quality measure."
There are many different diseases common to older people and the royal commission should ask all specialists about problems in old age and how to easily monitor them, Dr Cumpston said.
Information from provider payment systems could also potentially be used for a wide range of quality measures as could existing commonwealth sources, such as data held on residents about their pharmaceutical prescriptions, pathology results and health treatments, the submission said.
Link between quality and staff expenditure
Dr Cumpston and Dr Bail also called for full financial data on each aged care provider to be made available to allow an examination of the links between quality failures and spending on staff.
Currently only financial data related to Commonwealth funding is publicly available, Dr Cumpston said.
"Our analyses have shown that homes with low Commonwealth funds per place have significantly higher risks of receiving a non-compliance notice or sanction. Availability of all the financial data would help analyses of the links between quality failures and staffing expenditures," he said in the submission.
Resident feedback
Consumer experience reports, which were introduced in June 2017, were also suggested as potential valuable measures of some aspects of residential care quality and fill gaps in comparable data.
However, Dr Cumpston and Dr Bail recommend sampling 80 per cent of residents because the current approach of 20 per cent gave unreliable results.
"Sample sizes need to be greatly increased to allow fair comparisons between homes. Sampling procedures may need to be more rigorous."
Input sought
Dr Cumpston is seeking input from people working in the sector and health professionals and specialists about ways to measure any quality problems they have encountered.
The information will inform a proposal he is developing for the aged care royal commission about an evidence-based system to control residential aged care quality.
He can be contacted on richard.cumpston@gmail.com
To stay up to date on the latest about the Royal Commission into Aged Care and Quality go to our special coverage. We will also be issuing regular Royal Commission Roundup reports which you'll receive in addition to your weekly e-newsletters.
Subscribe to Australian Ageing Agenda magazine and sign up to the AAA newsletter
Subscribe to Community Care Review