Aged and Community Services Australia has backed a star-rating approach to evaluating staffing levels like the one at the centre of a new report that found more than half of Australian aged care residents are in facilities with too few staff.
Researchers from the Australian Health Services Research Institute at the University of Wollongong analysed staffing at Australian residential aged care facilities and compared it to standards in other countries for the Royal Commission into Quality and Safety.
The report examines staffing benchmarks in the United States, British Columbia in Canada, Germany, Victoria and Queensland and concludes the US's five-star rating is the best system available to evaluate staffing levels.
The researchers found that more than half of all Australian aged care residents are in homes with staffing levels that would be rated one or two stars in the US system (58 per cent), which they say are unacceptable levels of staffing.
The median cut-point between two and three stars is where a facility is more likely than not to have quality problems, according to the report.
"As such, our judgement is that aged care homes that have a rating of 1 or 2 stars have an unacceptable level of staffing. Those with 3 stars have an acceptable level, those with 4 stars have a good level and those with 5 stars have best practice levels of staffing," the authors wrote.
Just over a quarter of Australian aged care residents are in three-star homes (27 per cent), 14 per cent are in four-star facilities and just over 1 per cent are in homes with five stars, they found.
The US system is based on the amount of nurse and personal carer time per resident, adjusted for differences in residents' care needs so that homes can be compared against each other.
The overall minimum amount of staff time per resident per day for acceptable care is 30 minutes of registered nurse time and 215 minutes of total care time, the report found.
These minimums are for the sector overall and require an adjustment for the individual mix of residents to make them suitable for use at the facility level, it said.
ACSA supports rating model
Aged care peak ACSA said it supported the idea of a star-rating system for staffing levels in residential aged care as long as it didn't create a two-tiered system.
ACSA CEO Patricia Sparrow said it was not surprising that staff levels in Australian residential aged care rated so lowly on the US scale.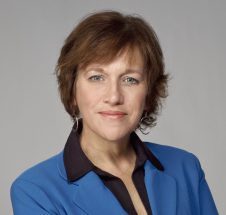 "Our workforce is under pressure. We are innovating and meeting new standards, but the improvements we are working towards won't be fully realised without better support from government and community.
"Aged care simply isn't funded to provide the level of care people expect and deserve. A new direction like this could be exactly what we need to force a rethink and set up Australia for our ageing population and the decades to come," Ms Sparrow said.
"It will be extremely important that in exploring a model like this that we do not set up a two-tiered system. The model must be about guaranteeing a good standard across the board."
Sector needs at least 20 per cent more care staff nationwide
Raising the standard so that all Australian aged care facilities are rated at least three stars requires an average increase of 37 per cent in one or two star facilities and 20 per cent in total residential aged care staffing, according to the report.
Australia needs a 37 per cent increase in total care staffing for all residents to receive at least four-star staffing and a 49 per cent increase overall for all facilities to achieve five stars, it found.
Australia also behind on allied health
Allied health staff including physiotherapists are not counted in the US system, however they are part of standards set in British Columbia, Canada.
Only 2 per cent of Australian aged care residents are in homes that meet the 22 minutes of allied health services per day recommended in British Columbian allied health staffing standards, the report found.
Australia requires a 175 per cent increase in allied health staffing to move from its current average of 8 minutes care per resident per day to achieve the British Columbia standard, the report found.
The researchers said the US model could be refined for use in Australia to include allied health staffing levels.
Report calls for more funding
The researchers said it was clear from their analysis and evidence presented to the royal commission that additional investment in care funding was needed to increase staffing levels to an acceptable standard.
"In advocating for increased funding, we recommend that there be strong mechanisms in place to ensure accountability in terms of improved outcomes for residents."
They said the introduction of the Australian Health Services Research Institute developed AN-ACC, and implementation of the associated recommendations in the final RUCS reports, provided a clear platform for ongoing quality monitoring and improvement within the sector (read the latest on the AN-ACC here).
Inquiry puts its focus on workforce
The report was co-authored by Professor Kathy Eagar, director of the Australian Health Services Research Institute at the University of Wollongong.
She is giving evidence at the royal commission on Monday about how poorly Australian residential aged care staffing levels compare with international and national benchmarks.
Commissioner Lynelle Briggs opened the hearing with news that fellow aged care royal commissioner Richard Tracey died on Friday 11 October.
Mr Tracey, who was aged 71, died in California, where he had been undergoing treatment for cancer, she told the hearing (read more here.)
Access the research paper, How Australian residential aged care staffing levels compare with international and national benchmarks, here.
To stay up to date on the latest about the Royal Commission into Aged Care and Quality go to our special coverage. 
Comment below to have your say on this story
Subscribe to Australian Ageing Agenda magazine and sign up to the AAA newsletter