The aged care royal commission is an opportunity to bring policy and services in line with community expectations and what stakeholders are willing to pay, but it mustn't interfere with reforms underway or decisions on others, aged care CEOs tell Australian Ageing Agenda.
Prime Minister Scott Morrison announced last week that West Australian Supreme Court Justice Joseph McGrath and Lynelle Briggs, a former public service commissioner, would jointly head up an 18-month Royal Commission into Aged Care Quality and Safety from Adelaide.
He also announced a broad and open terms of reference that focused on quality and safety, how to best deliver accessible, affordable and quality aged care including for the increasing number of people with dementia and delivering care through innovative investment. The terms also cover enabling consumer choice and control and options for young people with disabilities living in aged care (read more here).
The inquiry is set to begin as soon as practicable and deliver an interim report by 31 October next year and the final report by 30 April 2020.
Australian Ageing Agenda asked aged care CEOs around the country about their support and concerns for the known details of the aged care royal commission and how they are preparing for the lengthy inquiry.
CEO of South Australian aged care provider Helping Hand Ian Hardy said the success of the royal commission depended on everyone contributing constructively within the terms of reference.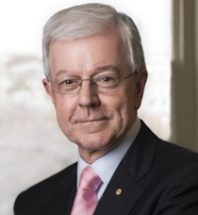 "The royal commission has the potential to spark a comprehensive national conversation about the kind of aged care system we want – and what we're prepared to pay for," Mr Hardy told AAA.
"It's probably a once-in-a-lifetime opportunity to fundamentally realign public policy with community expectations," he said.
Mr Hardy said he was confident the timeframe and breadth of the commission's brief would produce practical directions that future governments would be obliged to turn into improved policy.
While Mr Morrison said the government would continue with current aged care system reforms, Mr Hardy was among CEOs to stress that current reforms must not be "put on hold" because of the commission.
"There are already significant sector improvements such as the new standards and the workforce taskforce's recommendations underway and they should be allowed to continue," he said.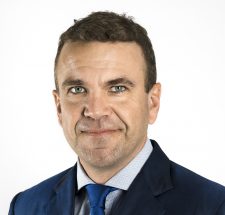 While preferring earlier reporting dates, Marcus Riley, the CEO of Queensland provider BallyCara, said the longer timeframes shouldn't pose a huge problem "as long as necessary policy decisions are not delayed in the interim".
"We recognise a process like the royal commission should not be compromised by rushing through inadequate resources, it's just that stakeholders of our aged care system are eager for positive and sustainable changes to be implemented," Mr Riley told AAA.
Mr Riley welcomed the scope of the terms of reference and said he was pleased to see related areas such as primary healthcare, mental health and palliative care included, but said it could have gone further.
"It would have been even better for the scope to have a genuine focus on ageing more broadly and reference other societal and policy elements that impact on ageing and aged care," Mr Riley said.
Paul Sadler, CEO of Presbyterian Aged Care in NSW, also welcomed the breadth of the terms of reference and the opportunity to have a public discussion on what stakeholders can afford to pay.
"It's really important that the commission explores the challenges the aged care system faces across areas such as workforce, rising demand and the interface with health, housing and disability services.
"There's no doubt the royal commission will have to tackle the perennial issue of how to balance increasing expectations of service quality with the realities about what can be afforded, either by older people or by taxpayers," Mr Sadler told AAA.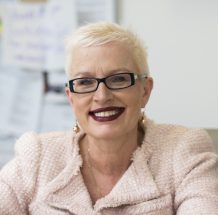 CEO of Victorian-based Benetas Sandra Hills said the details raised no concerns but noted "now until April 2020 is a long time and many lives will be effected during this period."
Ms Hills said she welcomed the royal commission and hoped the process would be comprehensive and productive and provide older people and their families with a future-focused resolution on how to improve services.
"I hope the commission can refrain from targeting individual cases and focus on identifying themes, providing practical and useful recommendations and future proofing the sector to improve the lives of older people," Ms Hills told AAA.
"I also hope it can offer providers a clear roadmap for a sustainable future and enable our highly passionate staff and volunteers the ability to continue to work in the sector with confidence and pride," Ms Hills said.
She also said the progression of important reforms such as the new single standards and quality and safety commission should continue, along with work to increase funding and improve sustainability for providers and reduce the waiting list for home care packages.
Strategies to cope
The CEOs agreed the next 18 months would have an impact on their workforce and clients and as Mr Hardy said would "undoubtedly see further negative media comment."
On this Mr Sadler said he was concerned how managers and staff would cope with the ongoing media and public negativity about aged care, which was likely to remain throughout the inquiry period.
As part of preparations for the royal commission, Ms Hills said Benetas was setting up a governance structure to manage the impacts and requirements of the commission, identifying potential issues and risks and areas that may require expert assistance and continuing to educate and communicate with our internal and external stakeholders.
Mr Riley said BallyCara was also establishing internal systems to plan, prepare and respond to proceedings of the commission, but added they did not want to be "jumping at shadows" or compromise delivering best care and services to their clients.
"Our concerns are for those needing aged care who are currently refusing or very worried about engaging with the aged care system due to what they're hearing and reading.

"We also need to be cognisant of resources and key personnel across the industry who are already operating at full capacity and the potential effect on them personally," Mr Riley said.
Access the website for the aged care royal commission, which will host all the information on the commission's work when it becomes available including details about public hearings and to make submissions, here.
Comment below to have your say on this story
Subscribe to Australian Ageing Agenda magazine and sign up to the AAA newsletter