Counsel Assisting's recommendation for aged care homes to engage several allied health professionals fails to consider the challenges rural and remote operators face, aged care providers have told the royal commission.
In its final submissions to the Royal Commission into Aged Care Quality and Safety last year, Counsel Assisting recommended that residential aged care provide a level of allied health care appropriate to each resident's needs.
They said providers should engage at least one of each type of allied health role including oral and mental health professionals, a podiatrist, physiotherapist, occupational therapist, pharmacist, speech pathologist, dietitian, exercise physiologist and a music or art therapist.
Providers should be funded to engage allied health professionals through a blended funding model made up of a capped base payment per resident to cover about half the cost and an activity-based payment for each direct care item, Counsel Assisting recommended.
In its submission to the royal commission, not-for-profit rural aged care provider McLean Care gave in principle support to the recommendation, but raised concerns about accessing allied health professionals in rural and regional areas.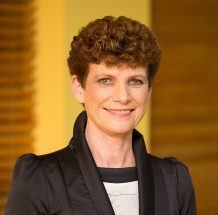 "Whilst the Counsel Assisting's draft recommendations in relation to outlining a potential funding model to help providers meet the costs associated with the provision of allied health services in residential aged care services is welcomed, it will not solve basic workforce challenge in rural and remote areas," McLean Care said in its submission.
"No matter what we are offering to pay, we simply cannot attract and retain sufficient allied health staff and registered nurses to meet demand."
McLean Care urged the royal commissioners to strongly consider additional flexibility under this recommendation to allow for innovation and flexibility in the way services are delivered.
"Emerging research, and indeed, the recent experience of COVID-19 clearly demonstrates the utility of a mixed or blended model of service delivery which combines-face-to-face services with telehealth and or virtual offerings," its submission said.
Making explicit provisions for providers in rural and remote communities would reflect the reality of workforce shortages, provide options for greater flexibility and support people who choose to age in their community, McLean Care said.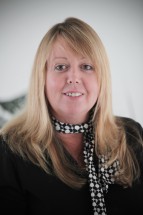 Fellow not-for-profit provider Feros Care echoed concerns about workforce shortages while providing in principle support.
There needs to be more consideration to "issues with availability and accessibility of allied health professionals in regional, rural and remote areas and the need for ongoing Medicare-funded virtual or telehealth consultants where necessary," Feros Care said in its submission.
Feros Care said it was concerned current provisions allowing Medicare-funded allied health services via telehealth may be removed once the pandemic has stabilised.
The commissioners should also consider reviewing the funding model to ensure allied health professionals are affordable and sustainable for providers, it said.
Funding needs to be addressed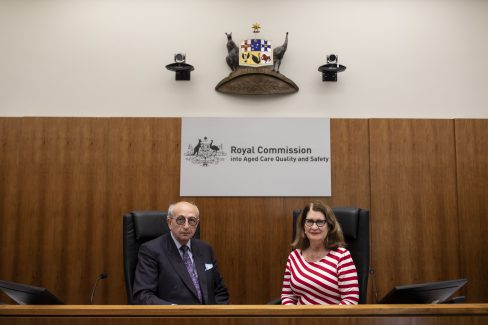 For-profit aged care provider Ryman Aged Care told the royal commission it also supported this recommendation, adding it already engaged these professionals, with the exception of exercise physiologists and music or art therapists.
However, the provider raised issues about a lack of funding for allied health care, particularly for respite residents.
"Funding should fully cover costs. The care needs and expectations of respite residents are no less than permanent residents. We do not get any ACFI funding for a respite resident, only the daily fee," Ryman Aged Care said in its submission.
"Respite residents often present with high care needs requiring the input of allied health professionals, which they have limited access to through Enhanced Primary Care Plans, and they often have the expectation that the provider will cover the cost."
Respite residents should be allocated additional funding if they have chronic or complex care needs, Ryman Aged Care said.
"This funding should be available for providers to claim if the respite resident chooses to use the provider's allied health services already in place. Currently funding does not cover the day-to-day cost of allied health professionals we employ for regular assessments and reviews," the submission said.
Government funding should cover all costs or allow a consumer contribution to meet the full costs, Ryman Aged Care said.
The royal commission is due to hand its final report to government on February 26.
View the full submissions here:
Comment on the story below. Follow Australian Ageing Agenda on Facebook, Twitter and LinkedIn, sign up to our twice-weekly newsletter and subscribe to AAA magazine for the complete aged care picture.