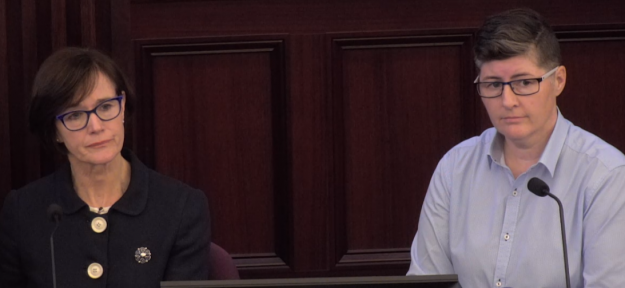 An individualised approach to care is key to understanding the needs of residents with dementia and delivering best-practice care, providers tell the aged care royal commission.
The Royal Commission into Aged Care Quality and Safety is putting the spotlight on dementia care including best-practice strategies providers are using at the hearing in Sydney this week.
On Tuesday the inquiry heard evidence from representatives of three residential and home aged care providers about supporting older people living with dementia including through small-scale domestic style environments.
The panel members included CEO of WA-based provider Brightwater Care Group Jennifer Lawrence, who said initial interactions with residents and their families were important to understand individual needs.
"I think it's so important that we get to know the resident, what their care needs are, but also who they are as a person. Because we can't provide personalised care unless we know their background, who they are, what they like to do," Ms Lawrence told the inquiry.
Brightwater also tries to ensure continuity of care by pairing staff and residents when possible, she said.
"[We] try to have the same staff rostered to the same clients and the same house, so that the clients and the staff build a relationship and that's really important. So it's a family … type of atmosphere," she said.
The CEO of Tasmanian aged care provider Glenview Community Services, Lucy O'Flaherty said they tried to include familiar objects and imagery, such as furniture and paintings, to help residents reminisce.
"With imagery around the facility we work really hard with researchers and other clinicians to ensure that the imagery we have on the walls and even our fireplaces… everything is an opportunity to be a reminiscence opportunity," Ms O'Flaherty told the inquiry.
"It's not their lounge room but the pieces and the furniture and the imagery are familiar or not unfamiliar to residents," she said.
To ensure staff are suitable to care for residents, Glenview undertakes an extensive recruitment process, which includes a group interview and interactions with aged care residents to observe a person's ability to engage with older people, Ms O'Flaherty said.
Once the right staff member has been hired, they undergo in-house dementia training, she said.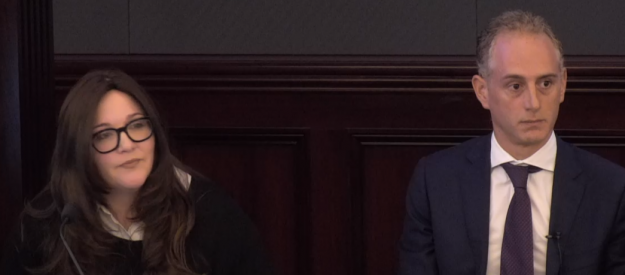 The approach of Group Homes Australia, which provides accommodation and care for between six and 10 people in each of its houses, currently in suburbs across Sydney, was also featured at Tuesday's hearing.
Co-CEO Jonathan Gavshon said an important part of their model involved residents working closely with staff in all areas to build a strong connection.
"The residents get involved in all aspects of running the home, whether it be the cooking, baking, gardening, we believe that that gives them a strong meaning of purpose in their lives and has a strong element to delivering the right care," Mr Gavshon told the inquiry.
Group Home Australia founder and co-CEO Tamar Krebs said the environment played an important role in delivering quality care to residents living with dementia.
"Environment is a key factor, so creating small home environments where they can have the sense of home, where there's smells and sounds of home and not smells and sounds of an institution," Ms Krebs told the inquiry
The sensory experience is important for residents to feel human, she said.
"Having a very normal way of living but not being institutionalised and having to conform to rigid routines, tapping into their own routines, if they like to wake up early, late, same with bed times, not trying to make a one-size-fits-all approach to them," she said.
There's no single solution
It is a common misconception that a one-size-fits-all approach can be used to provide care for all people with dementia, the inquiry heard.
Glenview cares for residents with a range of varying cognitive abilities, which means care must be tailored to the individual because not all residents living with dementia require the same level of care, Ms O'Flaherty said.
"Some [residents] retain their independence… and can do everything for themselves and the reason that they're living in a residential facility is because often their carers have got to the point where they're experiencing carer stress or feel that living in residential care is the best option for their loved one.
"Others who come in with more complex presentations and some have…. what would be called challenging behaviours, we call it responsive behaviours, the behaviours that we're not able to respond to, that's the work we need to do in understanding what's happening for them," Ms O'Flaherty said.
Best care responds to the individual, she said.
"It's not one size fits all."
The hearing continues this week.
To stay up to date on the latest about the Royal Commission into Aged Care and Quality go to our special coverage. We will also be issuing regular Royal Commission Roundup reports which you'll receive in addition to your weekly e-newsletters.
Comment below to have your say on this story
Subscribe to Australian Ageing Agenda magazine and sign up to the AAA newsletter