Aged care reforms being considered by the royal commission including increased staffing levels and time spent with residents are achievable by lifting the income tax by 1 per cent, new modelling shows.
It is also achievable by increasing the Medicare Levy by 0.9 per cent, according to the Royal Commission into Aged Care Quality and Safety's eleventh research paper.
This is less than what Australians are prepared to pay, according to a Flinders University survey of 10,000 Australians for the royal commission. It found taxpayers on average would pay 1.4 per cent more tax for quality care and more than 3 per cent more tax for high quality care (read our story here).
Deloitte Access Economics undertook modelling to inform the aged care royal commission's upcoming hearings on funding, financing, and prudential regulation of the aged care sector.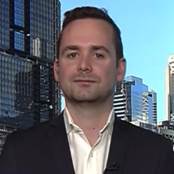 The modelling involved simulating the behaviour of aged care providers and recipients over the next 40 years to test different reform options the aged care royal commission is considering.
Report lead author Kristian Kolding said the modelling shows it is possible to transform aged care to ensure it delivered high quality care.
"While substantial reform in the aged care sector is going to be both expensive and challenging, it is also affordable and achievable," Mr Kolding told Australian Ageing Agenda.
"When you combine our work we've done estimating what the cost of this could be with the work done by others, you start to see that this is plausible, and some of the [reform] options that the commission is considering are well within the remit of possibility," said Mr Kolding, lead partner of macroeconomic policy and forecasting at Deloitte Access Economics.
As previously reported by AAA, reforms the aged care royal commission is considering include:
mandated 4-star staffing levels in aged care homes
minimum Certificate III training and national register for personal care workers
improved access to GPs, psychologists, dentists and rehabilitation services
uncapping the supply of home care packages
getting young people out of aged care homes
greater access to respite services
face-to-face case management for people who need help accessing services.
The reforms being considered would create 30,000 additional full-time aged care jobs by the end of the decade on top of more than 50,000 workers needed to meet the demands of the ageing population.
"By 2050, you can cover this cost by increasing the income tax rates by 1 per cent. Another way of funding it is the Medicare levy and you only have to change that by 0.9 per cent. The reason for the difference is that the Medicare levy is just significantly broader in range," Mr Kolding said.
Mr Kolding said the modelling was primarily defined by reforms to improve the quality of care in residential aged care by increasing staffing levels and time spent with residents.
It also makes home care packages more available by uncapping supply and the Commonwealth Home Service Program free for consumers, Mr Kolding said.
On top of that, there are options that affect the training levels, workforce, and regulatory changes in the systems, for example, he said.
"There is quite a lot in there that doesn't necessarily have a large financial impact, but does change the way the providers and recipients would experience the aged care sector in the future."
He said the aged care sector would look different if the reforms were implemented.
"There would be a significant rise in the cost of providing care, but also a significant shift in how people receive care. There would be a general shift away from residential aged care over time and towards [home care] as well as more people coming into the sector, particularly people who will take up CHSP services," Mr Kolding said.
"On the other hand, what is important is the quality of care in residential aged care is expecting a significant increase because of more staff in the sector as well as more staff time spent with recipients," he said.
The Royal Commission into Aged Care Quality and Safety hearing on funding, financing and prudential regulation of aged care takes place on 14-22 September.
Access the Research Paper 11 – Aged are reform: projecting future impacts report here.
Related coverage
Comment below to have your say on this story. Subscribe to Australian Ageing Agenda magazine and sign up to the AAA newsletter