The aged care sector needs an independent national pricing authority to recommend prices to government but not set them, a health economist and head of the productivity commission inquiry into the sector has told the aged care royal commission.
The Royal Commission into Aged Care Quality and Safety commenced its seven-day hearing inquiring into the funding, financing and prudential regulation of aged care on Monday.
On Tuesday, health economist Professor Michael Woods reiterated calls for the establishment of an authority to evaluate costs and make recommendations about prices in aged care.
The Productivity Commission inquiry, which was led by Professor Woods, proposed the Australian Aged Care Commission in its final report Caring for Older Australians in 2011 to recommend prices amongst other responsibilities including aged care service quality and complaints.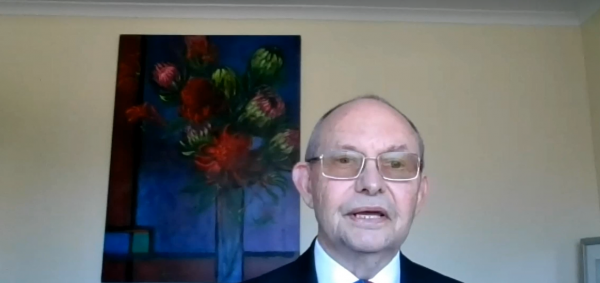 "I think this is good public policy that the entity would recommend prices to government. Because once you have price times quantity, you actually have government expenditure, which can be very significant.
"And ultimately that's a responsibility of governments to determine the allocation of budgets across the very many competing matters that come before it for public expenditures," Professor Woods told the royal commission.
"There's a good example at the moment with the Independent Hospital Pricing Authority, [which] makes recommendations to governments, and I think that's a model that's worth looking at by the [aged care royal] commission," said Professor Woods from the Centre for Health Economics Research and Evaluation at University of Technology Sydney.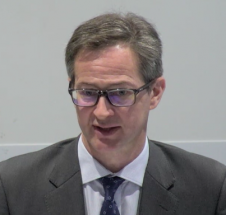 Senior Counsel Assisting Peter Gray asked Professor Woods his views on the aged care royal commission's proposal for the establishment of an independent aged care pricing authority to determine prices based on benchmarking and cost data and set at a level intended to meet the cost of delivering services.
Professor Woods said he believed the authority should recommend pricing, but not determine it.
"The determining of prices, as I say, once you marry price with quantity, you are committing public expenditures of in this case [a] very high magnitude and I would continue to recommend that you separate out regulation from policy. And policy includes fiscal policy," Professor Woods said.
"I'm very happy for it to transparently recommend pricing based on costs and then it's a matter for the community to judge the government on whether it follows that open and transparent and objective set of analyses," he said.
Professor Woods said any benchmarking should come from efficient providers rather than all of them.
"[It] should be benchmarked as an average of efficient providers, and by efficient I don't mean just the lowest cost, I mean the lowest cost of those who demonstrate they provide excellent care," he said.
Professor Woods called for the pricing authority to be established immediately.
"There is no reason why that couldn't commence even if it takes a year for the various different legislative requirements to create the institutional entity. That has to happen immediately because [of] the current level of the pricing, the choice of the indexation, COPE, etcetera…," he said.
Support for transparency on aged care spend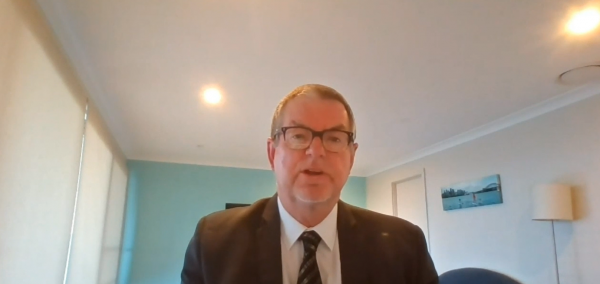 Also this week, the royal commission heard from StewartBrown senior partner Grant Corderoy, who added his support to the proposal for residential aged care providers to show proof that funding is spent on care.
Mr Corderoy said aged care providers already submit this data to StewartBrown's aged care financial performance surveys.
"It's not additional information that they will need to provide. They probably use what they provide us in the survey. So I don't think it's putting any more burden on existing survey participants," Mr Corderoy told the inquiry.
"Other survey participants, as they come in, they could form fairly quickly, so I don't think it… will provide additional burden," he said.
Facility design impacts efficiency
Mr Corderoy also told the inquiry heard that homes with fewer than 40 places or more than 100 places were on average operating inefficiently.
"We're seeing the homes over 100 places, which are typically… single‑level homes, large homes and big areas are less efficient now, and under 40 places your capital costs of running … are just too high," Mr Corderoy told the inquiry on Monday.
"The financial sweet spot is somewhere in the 60 to 90‑place home often multi‑storey now; two or three levels," he said.
Mr Corderoy said the design of homes is becoming far more critical to efficiency and profitability. The older style homes tend to be large and have long distances for staff to travel and deliver catering, cleaning and laundry services, he said.
Homes with 60 to 100 places might have a central lift, which allows people and services to move about more efficiently, Mr Corderoy said.
"They might have 15 rooms and much more in a cocoon‑shape design. So rather than walking down long corridors as you might imagine some of the old homes have, they're now in a cocoon shape where the direct care delivery can be much more efficient," he said.
Mr Corderoy said this does not mean staff are providing less direct care, but rather the movements of services, in particular catering, cleaning and laundry, are more efficient.
HECS-style funding model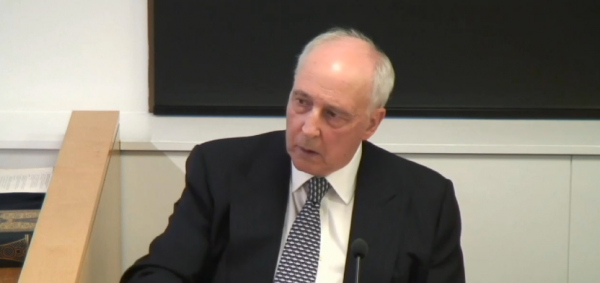 Elsewhere on Monday the inquiry heard from former prime minister Paul Keating, who proposed a HECS-style scheme, where every Australian will be given a loan advance to pay for aged care services.
Upon the person's death, there would be a credit to that loan account from their estate.

"In other words, we're not forcing anyone out of their home in old age, we're not obliging aged persons to negatively mortgage their home, you're not asking members of families to chip in and pay for their relatives in their accommodation or their care, and so I think such a system has a lot of advantages," Mr Keating told the inquiry.
The hearing continues today until Tuesday 22 September.
View all our royal commission coverage here.
Comment on the story below. Follow Australian Ageing Agenda on Facebook, Twitter and LinkedIn, sign up to our twice-weekly newsletter and subscribe to AAA magazine for the complete aged care picture.