The aged care royal commission's final report missed opportunities to integrate the aged care and health systems, strengthen existing infrastructure and embed allied health in aged care settings, an aged care expert has told an industry forum.
Macquarie University in partnership with the Australian Association of Gerontology hosted a forum on Tuesday looking at the unfinished business of structural reform of the aged care sector.
Anita Westera, a research fellow at University of Wollongong's Australian Health Services Research Institute, said the Royal Commission into Aged Care Quality and Safety cost a lot of money but missed opportunities to address sector-wide reform.
"The very sad thing at the end of all of that is there has been no coherent package of policy or practical solutions to fix the problems that were identified in that interim report, which was so very aptly titled neglect," Ms Westera told the Macquarie Aged Care Policy Forum.
"Significantly missed opportunities in this final report were particularly around the aged care interface with the health system. It still treats aged care… as a separate program which is siloed off from the rest of society," Ms Westera said.
"[It also] missed the opportunity to strengthen the existing infrastructure that we have already available and working well within our aged care system."
Embedding allied health in both residential and home aged care settings and regional planning and commissioning were other missed opportunities, Ms Westera said.
"Aged care is still presented as a top-down approach. It's very much centralised, it doesn't address the issues and experiences of people at the local level."
The aged care sector cannot be fixed until it is recognised as a public good rather than a competitive market, she said.
"We need to improve funding accountability and to regulate profit. We also need to improve models of care by better integration of aged and health care, particularly in terms of residential care," Ms Westera said.
Sector needs clear aged care plan
The forum also heard from Paul Sadler, who is head of Paul Sadler Consulting and interim CEO of Aged and Community Services Australia.
He said the lack of action on aged care worker wages was a key shortfall of the government's response to the royal commission's final report.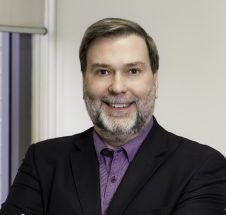 "The unions have lodged a claim for 25 per cent pay increase with the commission but unfortunately the government decided in its wisdom not to accept the recommendation of the royal commission but rather take a very passive approach to the pay equity case.
"It's providing information to assist the Fair Work Commission in its role but it's refusing to actually say whether it would fund a pay increase if the commission awards it," Mr Sadler told the forum.
He also touched on the role of the marketplace in aged care saying there's a clear need for a proper aged care industry plan including on the role of funders and regulators.
Mr Sadler said Australia has always had a mixed model of providers and that consolidation was currently strong because of competitive levers.
"While homecare package provider numbers have doubled in the past three years in response to an effort by the government to make a marketplace for home care provision, in fact, in Commonwealth Home Support and residential care and the provider numbers have been steadily falling for a decade or more," he said.
"The government's response to the royal commission recommendations will actually be increasing regulatory pressure on providers, even if there is an improvement to financial sustainability," Mr Sadler said.
"The royal commission talks about the role of funders and regulators in the sector and we need the government to be honest in how it deals with this sector.
"And to say that even if you are trying to run it as a marketplace, as the royal commission found, it's never going to be a perfect marketplace. So you actually need to have a conscious plan for how you're going to work to evolve this sector and change it in a systematic way over the next few years," he said.
The Macquarie Aged Care Policy Forum Unfinished Business: The Agenda for Structural Reform in Aged Care webinar took place on 31 August.
Comment on the story below. Follow Australian Ageing Agenda on Facebook, Twitter and LinkedIn, sign up to our twice-weekly newsletter and subscribe to AAA magazine for the complete aged care picture.