Calls to the Aged Care Complaints Commissioner increased by 30 per cent following the announcement of the aged care royal commission, a government committee has heard.
The Commonwealth Government announced the royal commission into quality and safety in the aged care sector on 16 September.
Aged Care Complaints Commissioner Rae Lamb told a senate estimates committee on 24 October there was a 30 per cent increase in the number of complaints and contacts after that announcement.
Ms Lamb said that figure was based on an eight-week analysis undertaken by the complaints commission.
"We compared total contacts received in the four-week period before the announcement of the Royal Commission with total contacts received in the four-week period after the announcement," Ms Lamb told Australian Ageing Agenda this week.
She said it was common to receive more calls when the topic of aged care was being discussed in public.
"Whenever aged care is in the public spotlight, it is not at all unusual for more people to contact us, so we weren't surprised to see an increase," Ms Lamb said.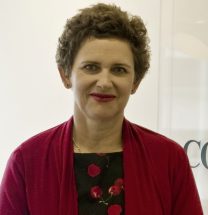 The increase in complaints comes amidst an annual increase of complaints in recent years.
The Aged Care Complaints Commissioner's 2017-18 annual report, which was released in September, shows the commissioner received 5,779 complaints in the last 12 months, which is up from 4,711 (23 per cent) in 2016-17.
Ms Lamb said the commission was currently discussing with the government and Department of Health about resources to address the increasing number of complaints.
Ms Lamb also told the committee that the complaints commission was working on how to be available to those making complaints and inquiries.
"We're already turning our minds to how as we go into the new commission we can be available to deal with any concerns and complaints that arise out of the royal commission as part of the support network," Ms Lamb told the committee.
Out-of-hours accreditation visits
Elsewhere the committee asked Australian Aged Care Quality Agency CEO Nick Ryan about unannounced visits carried out after hours.
The recent parliamentary inquiry into the quality of care in aged care facilities recommended in its final report last month that unannounced accreditation visits should be conducted outside of business hours.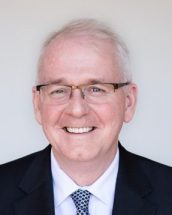 Mr Ryan said while most unannounced visits occurred during office hours, after-hours unannounced visits would also be conducted if there was a particular concern or regulatory intelligence.
"If I receive, or if my agency receives a level 3 referral from the complaints commissioner, we will fly staff to those locations on the next available flight. That might be after hours and it might be on weekends," Mr Ryan said.
Level 3 referrals are requests sent from the complaints commissioner on major areas of concern to the quality agency for immediate consideration to be given on assessing a provider's performance against the relevant standards.
When asked whether there had been an increase of level 3 referrals since the royal commission, Ms Lamb said the complaints commission was unable to provide comment on periods shorter than a quarter.
Access the full Community Affairs Legislation Committee hearing transcript here.
Comment below to have your say on this story
Subscribe to Australian Ageing Agenda magazine and sign up to the AAA newsletter