Aged care sector advocates have told the royal commission to expand funding to ensure meals are nutritious, improve access to allied health transition services and adjust the proposed casemix funding approach.
Dietitians Australia, the national peak body representing dietitians, welcomed the proposals related to nutrition in its submission to the Royal Commission into Aged Care Quality and Safety in response to Counsel Assisting's final recommendations in October.
It includes recommendation 82, which calls for a $10 boost to the Basic Daily Fee per resident per day for aged care providers who provide evidence on the adequacy of the goods and services provided to residents, particularly in regards to nutritional requirements.
Providers must also detail expenditure on meeting residents' basic needs, especially their nutritional needs, according to the proposal.
Dietitians Australia CEO Robert Hunt said the suggested funding is encouraging.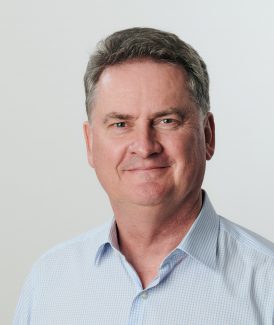 "We've all heard the shocking statistics of less than $6 per day being spent on meals for residents, and the proposal to provide extra funding for basic care is a positive move. However, we would also like to see requirements for some of this funding to be used to ensure the meals are nutritionally adequate," Mr Hunt said.
Dietitians Australia also supports recommendation 24, which calls for the review and potential amendment of the quality standards including to impose requirements that meals meet nutritional needs, are desirable to eat and have regard to residents' preferences and religious and cultural considerations.
Mr Hunt said Dietitians Australia also supports the recommendations to expand and improve the quality indicators program (recommendation 30), but regular malnutrition screening was also needed.
"While we are supportive of a quality indicator program, the current system only identifies when malnutrition has occurred. Switching to the use of a validated malnutrition screening tool would help catch malnutrition in action rather than when the damage is already done," he said.
"Overall, the proposed recommendations are promising, and we look forward to the final report being handed down early next year."
Access Dietitians Australia's submission here.
Push to focus more on allied health
Allied health peak body Australian Physiotherapy Association called for better access to allied health in aged care in its submission.
The APA supports recommendations 75 and 76, which call for explicit statements on the respective roles and responsibilities of approved aged care providers and state and territory health care providers to deliver health care to aged care recipients, and improving resident access to state and territory health services respectively.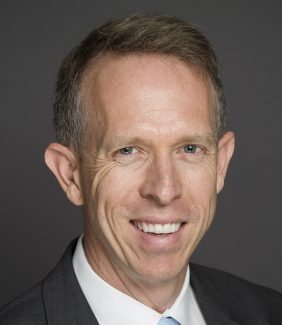 The proposal suggests aged care providers, in general, provide allied health care services and its nurses manage less complex health conditions while state and territory health provide specialist services including specialist palliative care and subacute rehabilitation even if that involves allied health practitioners.
The APA said seniors often rapidly physically and mentally decline when they enter residential aged care, and called for improved transition care services such as physiotherapy and other allied health care.
"The APA strongly supports these recommendations and believes they may help address the inconsistencies of approach to services, including rehabilitation. Continuity of care is very important," APA's submission said.
APA director and gerontological physiotherapist Rik Dawson said continuity of care would make a big difference for aged care residents.
"It is gratifying that the Counsel Assisting has recognised the need for high-quality early intervention and rehabilitation to improve quality of life and reduce the need for acute services. The difference this will make is enormous," Mr Dawson said.
APA also supports the development of the AN-ACC funding and assessment model, however said funding must be allocated for both ongoing and one-off rehabilitation and restorative treatment.
"The current funding model severely limits the type of treatment physiotherapists can provide and does not support interventions that can prevent life-threatening falls and the onset of other serious conditions," Mr Dawson said.
Access APA's submission here.
Casemix funding not ideal
Aged care consultancy Ansell Strategic has told the aged care royal commission that a casemix funding approach is not ideal for residential aged care.
In recommendation 88, Counsel Assisting have proposed that government fund residential aged care providers through a casemix classification system, such as the Australian National Aged Care Classification model, that provides high quality aged care that meets assessed needs.
In its submission, Ansell Strategic said casemix adjusted activity-based funding can be useful in environments where a health intervention is relatively predictable such as short-term episodic procedures in hospitals. The benefit of Counsel Assisting's proposal is that the casemix funding is backed by a cost of care model. It could also generate more transparency in how aged care is paid for by consumers and the commonwealth, Ansell Strategic said.
"However, because residential aged care consumers usually require support with multiple co-morbidities, and because their needs are changing constantly over time, in our opinion casemix isn't ideal for residential aged care," the submission said.
The funding model will not assimilate easily with the recommendation for a single assessment, funding and support system tailored for the individual needs of older people (recommendation 8), it said.
But as the Government is well progressed with the AN-ACC trials, so the introduction of casemix into aged care seems inevitable, Ansell Strategic said.
Ansell Strategic proposed the following focus:
developing a workable interface between casemix funding in residential aged care and a separate, tailored approach for home care within the integrated service strategy outlined in recommendation 8
accelerating the expansion of home care services to create choice outside of residential aged care.
Elsewhere, Ansell Strategic said it did not support mandated staff-to-resident ratios, however it does supports minimum staffing hours to help address workforce issues.
"The argument is whether rigid fixed staffing ratios are suitable for the needs of a highly variable, and constantly changing, client base. We have argued strongly that they are not," the submission said.
Access Ansell Strategic's submission here.
Submissions responding to Counsel Assisting's recommendations closed on 12 November. The royal commissioners are due to submit their final report on 26 February.
Comment on the story below. Follow Australian Ageing Agenda on Facebook, Twitter and LinkedIn, sign up to our twice-weekly newsletter and subscribe to AAA magazine for the complete aged care picture.