The aged care royal commission's interim report has put the government, industry and community on notice for significant reform to come, says the aged care minister.
Aged care peaks and other stakeholders are saying the Royal Commission into Aged Care Quality and Safety interim report shows the country can do better to support older Australians.
They are backing the need for urgent reform to the aged care system including in the areas of funding, education, workforce and governance.
The commission's three-volume interim report titled Neglect was tabled in parliament yesterday.
It rejected industry's calls for significant funding now but called for urgent action to address the residential sector's over-reliance on chemical restraint care among three areas that require immediate action (read our story here).
Minister for Aged Care and Senior Australians Richard Colbeck said he was shocked by the findings of the report.
"It's put the government on notice, it's put the industry on notice, but I think as importantly as anything, it's put the entire community on notice," Mr Colbeck told a press conference in Canberra yesterday.
The royal commission gives him as minister "the imprimatur to drive reform and change through government, through industry, and importantly through the community," he said.
"We need to have attitudinal change to the way that we interact, treat our older Australians. And I think it's important that we continue to work on that," he said.
Peaks say report highlights need for urgent change

Leading Age Services Australia CEO Sean Rooney said LASA backs the need for reform.
"This is a beacon for immediate reform, a critical pointer to ensure older Australians receive the quality care and respect they need and deserve," Mr Rooney said.
"Our sector is steadfast in our commitment to do better and to hold to account any individual or organisation that is either unwilling or unable to meet industry standards and community expectations," he said.
"Our sector must regain the trust of the Australian community by working together to solve the problems," Mr Rooney said.
The CEO of fellow peak Aged and Community Services Australia Patricia Sparrow said the royal commission exposed significant issues and challenges in aged care.
"We hope it will investigate specific care models and set the standard of what is required to fix them and ensure older Australians get the care they deserve," Ms Sparrow said.
Ms Sparrow said ACSA would work with government to help progress action on the three areas needing immediate attention.
"Unless we get specific recommendations about how government, providers and the community can work together to better plan for our ageing population – new rules will be meaningless and impossible to realise," Ms Sparrow said.
Aged Care Guild CEO Matthew Richter said the report is a sobering account of how Australia has let down some of its most vulnerable people.
The report shows a lack of leadership and accountability from governments, which have ignored numerous reviews, reports and solutions that have been put forward, he said.
"Government has failed their role as system stewards. A lack of vision and unstable regulatory settings, combined with fragmented policy development and poor program implementation, undermine continuous quality improvement and the delivery of consistent quality care that all senior Australians need and deserve," Mr Richter said.
"The first step in building a robust, compassionate industry of the future, is for government to urgently develop a long-term and holistic plan for aged care in Australia," he said.
Call to give respect older people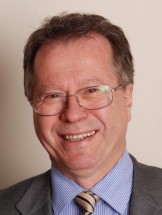 The chief executive of consumer peak COTA Australia, Ian Yates said Australians needed to support and respect seniors living in their communities.
"COTA agrees with the royal commission that older Australians should be more valued by the wider community," Mr Yates said.
Mr Yates said part of the respect is ensuring the federal government stops neglecting aged care in both December's Mid-Year Economic and Fiscal Outlook and in the annual budget next May.
"If the government is taking the royal commission seriously and is also serious about respecting the many people and experts who have given their time to the process so far, then they cannot ignore this report and must commit more funds in the forthcoming MYFEO," he said.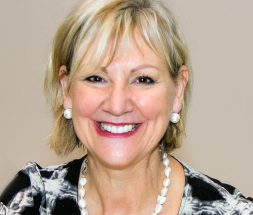 Dementia Australia CEO Maree McCabe said the interim report affirms the key challenges faced by people living with dementia, their families and carers.
"This interim report has validated their shared concerns that systemic change is required, workforce capacity and culture needs serious attention and tackling age and other forms of discrimination is vital to ensure the future aged care system is able to support people impacted by dementia," Ms McCabe said."
"Dementia Australia urges the prioritisation of those areas flagged as requiring an immediate response rather than waiting for the handing down of the final report," she said.
Unions reiterate calls to address workforce issues
Australian Nursing and Midwifery Federation federal secretary Annie Butler said the report highlights workforce issues that require immediate action.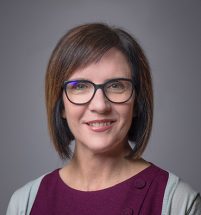 "Mandated minimum staffing levels and skills mixes in residential in aged care is not the only solution required to fix the crisis in aged care but it is the centrepiece – many other solutions and improvements required are dependent on proper, safe and quality staffing in order to be effective," she said.
"There is no need for the government to continue to be missing in action in addressing critical workforce issues," Ms Butler said.
United Voice national director of aged care Carolyn Smith said the "report vindicates the voice of aged care workers."
"They have been speaking out for years about the chronic understaffing, chronic underfunding and the lack of time to provide quality care in our current system," Ms Smith said.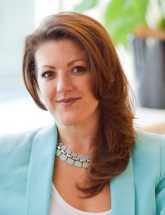 Report highlights poor governance
Governance Institute of Australia CEO Megan Motto said the report raises serious concerns around misconduct and structural financial challenges in the sector.
"While we acknowledge that there are some structural challenges in the aged care sector, especially around costs, I don't think the community considers this as an excuse for poor governance standards or practices," Ms Motto said.
She said organisations, their boards and relevant staff should undertake training or refresher courses in governance.
Opposition calls care unavailability 'shameful'
Shadow minister for ageing and mental health Julie Collins said the interim report highlights the unacceptable state of the aged care system.
"The… interim report is a heartbreaking and shocking reminder of the unacceptable state of Australia's aged care system," Ms Collins said.
"It is shameful that in a wealthy country like Australia older people can't get the care they need," she said.
Read more on the interim report
RC 'committed to systemic reform' of cruel, failing system
'Neglect' – Royal Commission slams home care system
To stay up to date on the latest about the Royal Commission into Aged Care Quality and Safety go to our special coverage. 
Comment below to have your say on this story
Subscribe to Australian Ageing Agenda magazine and sign up to the AAA newsletter