Aged care technology stakeholders are thrilled to see recommendations around innovation feature prominently in the royal commission's final report, saying technology can enhance service delivery and help older people remain at home.
A key recommendation includes the establishment of a grant-funded assistive technology and home modifications category from July 2022 that will provide aids, equipment and services to support living at home.
"We've been advocating for that for over two decades and I didn't think I would see that in my lifetime," Aged Care Industry Information Technology Council (ACIITC) executive lead Anne Livingstone told Community Care Review.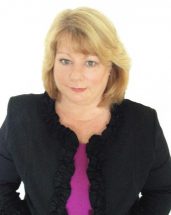 "The role that technology is playing to keep older people safe and secure and live more independent live can't be underestimated, and there are significant recommendations from the royal commission to advance that."
Ms Livingstone also welcomed recommendations for more comprehensive data collection, including a publicly available National Aged Care Data Asset.
"The collection of data can drive change in practice, can drive workforce allocation, and drive case management so individuals get better service delivery," Ms Livingstone said.
Ms Livingstone says she is also hoping to see the recommended universal uptake of My Health Record by providers mirrored across the community sector.
"For community care provides it provides great opportunity to have a better co-ordinated approach to a person's need," she said.
Smart solutions
Predictive analytics specialist Intelicare, which develops smart solutions to keep older people safe in their homes, says the report makes it clear that structural change can't happen without a serious move towards assistive technology.
"Artificial intelligence and the internet of things has come an enormous distance in recent years," CEO Jason Waller said.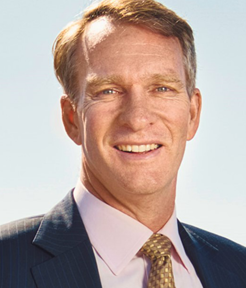 "Assistive technology based on this can now be the difference between keeping a person in their home or having to enter residential aged care earlier than they need to,"
Mr Waller says Intelicare is already working with senior policy experts regarding the use of advanced technology to address budget challenges, cut the home care waiting list, upskill the workforce and keep older people connected to community and family.
"InteliCare stands ready and willing to work with the government to implement the recommendations of the final report," he said.
Artificial intelligence
HSC Technology Group, which uses AI and machine learning to improved independence and autonomy for older people, says the findings of the royal commission support investment in telecare and telehealth platforms.
Technology can also address staffing shortages and lack of transparency from providers, Managing Director Graham Russell said.
"Innovative leaps in technology have put us in a position to kickstart a global change across the industry, with less resources and staff procurement required, but increased accountability.
"Technology is the way forward and enables the delivery of more care services, transparent reporting mechanisms and efficient use of the budget without employing unqualified care staff."
A range of smart devices, wearables, tracking technology and monitoring devices was already available, Mr Russell.
"IOT technology is designed to enable proactive care which increases staff productivity, reduces costs and can minimise unnecessary adverse medical situations.
"Basically, it prevents an issue before it becomes a problem through early detection and intervention, enabling care providers to make cost effective and proactive care decisions while also demonstrating transparency and accountability."
Digital record keeping
Epicor Software regional vice president for ANZ Greg O'Loan said tech-savvy home care providers are already implementing smart technology in the homes of their clients and technology will become increasingly important as home care grows in the next 10-20 years.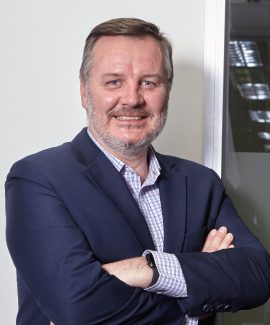 He said the company was satisfied with the number of technology-focused recommendations that were put forward but said there has to be adequate investment.
"We also welcome that major problems and limitations with the current technology infrastructure and architecture for aged care were highlighted in the report, and look forward to these being worked through," he said.
"These include the variable use of digital record keeping for clinical and administrative information management, including of My Health Record.
"Additionally, we would have liked to have seen a fully working data governance and minimum data set in place by July 2023 – providing easier data sharing, integration and interoperability."
This story first ran on Community Care Review.
Comment on the story below. Follow Australian Ageing Agenda on Facebook, Twitter and LinkedIn, sign up to our twice-weekly newsletter and subscribe to AAA magazine for the complete aged care picture.