Provider peaks and the nurses' union agree with recommendations for more and better qualified aged care workers but their opinions differ on staff-to-resident ratios.
The provider peaks also agree on the need for more funding to pay for the increase in staff and expected quality of care.
As Australia Ageing Agenda previously reported, Senior Counsel Assisting Peter Rozen made a series of workforce recommendations to the royal commissioners at a hearing last Friday.
Read our backgrounders:
Commission proposes sweeping workforce changes
RC recommends 4-star staffing model
Mr Rozen's recommendations included:
minimum care staff-to-residents ratios that achieve a 4-star rating for staffing level
between 186 and 265 minutes of case-mixed care per resident per day from nurses and personal care workers
daily minimum registered nurse and allied health care time per resident
a registered nurses on duty and available to direct care every shift
quarterly publishing of care and allied health staffing levels by facility
a registration scheme and minimum Certificate III qualification for personal care workers.
Provider peak Aged and Community Services Australia supports a star-rating system in principle, provided it doesn't create a two-tiered system, said CEO Patricia Sparrow.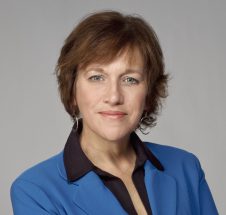 "The proposed system includes a range of staff and occupations and acknowledges that residents have different needs that require different levels of support and skill combinations, which will also better reflect and support the increasing acuity of residents."
Raising the standard so all residents receive at least the 4-star level recommended would require a 37 per cent increaser in total care staffing, and additional resourcing,  she said.
Ms Sparrow said ACSA also agreed greater transparency was important, but said having enough staff to begin with was more important.
"We know that more staff are needed to deliver the quality of care we want to deliver and that the community expects," she said.
However, aged care simply isn't funded to provide the level of care people expect and deserve, Ms Sparrow said.
"A new direction like this could be exactly what we need to force a rethink and set up Australia for our ageing population and the decades to come."
Benchmarks pitched as alternative to ratios
Fellow provider peak Leading Age Services Australia said the recommendations for more and better trained staff reflected previous calls from LASA.
LASA CEO Sean Rooney said a key change in the recommendations was the more than 25 per cent increase in staffing.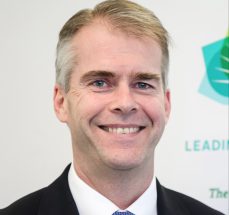 "LASA supports increases in overall staffing levels in aged care facilities and our sector tells us they want more staff, who are well-skilled and well-paid," Mr Rooney said.
"But we need more funding to achieve this goal."
Reiterating a proposal LASA made in a submission to the royal commission, Mr Rooney said "if-not-why-not benchmarks" were a better alternative to fixed staff-to-resident ratios.
According to LASA's submission, these type of benchmarks are non-binding, which means they can be implemented with a weaker evidence base, and ensure providers retain flexibility to innovate or respond to local factors.
To be useful, the benchmarks need to be adjusted for resident case-mix and care resources, it said.
The benchmarks provide guidance on staffing for a given mix of residents' care needs and models of care, and require aged care providers to explain any deviations from the benchmark, Mr Rooney said.
"The royal commission has emphasised the value of innovative care models, however inflexible ratios may make that more difficult," he said.
Workers welcome proposal
In line with their previous advocacy, the Australian Nursing and Midwifery Federation, the union and professional body for nurses and assistants in nursing, welcomed calls for mandated minimum staffing levels and skills mix and a registered nurse on duty at all times.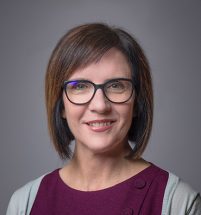 ANMF federal secretary Annie Butler said she welcomed Mr Rozen's practical recommendations on behalf of its members working in aged care, who have reported the impacts workforce issues have had on residents and staff.
"The ANMF supports Mr Rozen's recommendations to mandate the minimum numbers of nurses and qualified care staff that would be rostered, ensuring better, safer, continuity of care for residents.
"Better wages, training and regulation, would also improve the retention and recruitment of the beleaguered aged care workforce," she said.
Comment below to have your say on this story
Subscribe to Australian Ageing Agenda magazine and sign up to the AAA newsletter