The percentage of registered nurses in the aged care workforce is decreasing despite increasingly complex patient needs, the aged care royal commission has heard.
And there are concerns the shortfall is being filled by unregulated personal care workers with minimal training, the Australian College of Nursing says.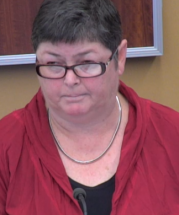 Chair of the college's Ageing Policy Chapter, Professor Deborah Parker, told the Royal Commission into Aged Care Quality and Safety last week that the percentage of registered nurses has dropped by more than 6 per cent since 2003.
This was resulting in enrolled nurses and personal care workers filling the shortfall, she said.
"At a larger facility (RNs) may be tied up with other tasks in terms of in terms of doing Aged Care Funding Instrument assessments or other quality activities, and are not actually on the floor supervising and doing the assessments for the residents, and that might be falling to an enrolled nurse or an assistant in nursing," Professor Parker said during questioning by Counsel Assisting Paul Bolster.
Registered nurses decreasing
Professor Parker said a survey by the Flinders University showed there has been a significant decrease in the number of registered nurses in the aged care sector.
"The percentage of registered nurses has gone down from about 21 per cent in 2003 down to about 14.9 per cent now.

"Correspondingly there has been an increase in what's called the assistant in nursing, or personal care worker, the unregulated worker."
Professor Parker said personal care workers do not have enough training to meet the increasingly complex needs of aged care residents.
"The unregulated worker with a very short certificate training, with approximately 120 hours in care in the facility, is not prepared and does not have the level of assessment and planning skills required to meet the needs of the current aged care clients," Professor Parker said.
Personal care workers are only required to undertake a Certificate III or Certificate IV to work in the industry, Professor Parker said.
She said it is preferred that registered nurses undertake assessments for residents, including for pain, wound assessments and continence issues.
"Sometimes some of that information can be collected by an enrolled nurse or an unregulated worker, but putting that information together to then communicate with a geriatrician or with a general practitioner, who may be (responsible for) medication management for that person, should really come to the role of the registered nurse, because we have the skills sets to do that,"
In Professor Parker's witness statement to the royal commission, she said there are concerns registered nurses are only utilised to fulfill legal requirements.
"Increasingly business models are being deployed where nurses are being utilised only for 'legislative requirements', with unregulated healthcare workers fulfilling most of the traditional care elements. This can be problematic, as they have a limited and varied degree of training and preparation," Professor Parker said in her witness statement.
Professor Parker also said that she recommends the Australian Government mandate a registered nurse be on-site and available at all times and for unregulated health care workers to be regulated.
Staff overworked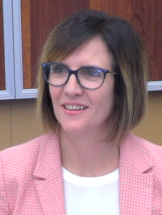 Elsewhere in the inquiry, Australian Nursing and Midwifery Federation federal secretary Annie Butler said workloads are turning nurses away from the sector and resulting in unsafe practices.
"What we hear most often from our members is now the increasing pressure they're experiencing with workloads. So many of them across the country describe their workloads now as unsafe, they're untenable," Ms Butler said.
She said there has been an increase in staff leaving the sector.
"They report to us that that's why they're leaving the sector and increasingly leaving the sector, and that's across both nurse and carer members," Ms Butler said.
In these conditions, nurses are finding it hard to meet both their professional obligations and employer expectations, she said.
To stay up to date on the latest about the Royal Commission into Aged Care and Quality go to our special coverage. We will also be issuing regular Royal Commission Roundup reports which you'll receive in addition to your weekly e-newsletters.
Comment below to have your say on this story
Subscribe to Australian Ageing Agenda magazine and sign up to the AAA newsletter