Vision Australia has been providing products and services to people with low vision or blindness across Australia for over 150 years and are specialists in the latest in assistive technologies to support independence.
The Vision Australia assistive technology product range has been sourced locally and globally through innovative partnerships and provides the latest in assistive technology to the community including the IrisVision.
Built on the most advanced mobile virtual reality (VR) platform, IrisVision allows people with low vision conditions such as macular degeneration to see clearly in all aspects of daily life, with an industry-leading 70-degree field of view and adjustable IrisBubble™ view.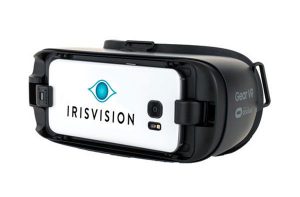 Visit our webshop  to learn more about the wide range available.
Bringing life back into focus
DVA, NDIS and Aged Care supplier
Over 1000 assistive technology and living aids
National network of over 400 health professionals
Easy ordering process
Clinical expertise
On site assessment and training
Free trials
Fast turnaround, orders can be placed and tracked 24 hours a day, 7 days a week.
IrisVision
The IrisVision is a wearable device with powerful magnification capabilities for people with low vision. It combines revolutionary, state-of-the art virtual reality technology from Samsung and innovative proprietary software developed by IrisVision.
You can buy it here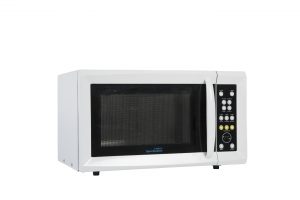 Talking Microwave Oven
Accessible 'talking' products help people to identify, store, cook, work in and enjoy their kitchens with ease.
Vision Australia's accessible talking microwave means cooking and heating is possible at the touch of a button. The oven speaks all cooking and program functions.
Other accessible kitchen items available from Vision Australia include digital talking thermometers, kitchen scales and measuring jugs that are used to measure temperature, weight and amounts of cooked food and liquids, then tell you in a clear voice.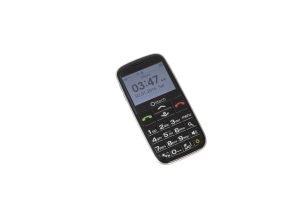 You can buy it here
Olitech Easy Mate Plus Mobile Phone
Developed for Vision Australia, the Olitech Easy Mate+ is an accessible mobile phone that suits people with low vision who need a simple, easy to use phone.  The Olitech Easy Mate+ offers an effective solution for those looking to connect with others and enhance personal safety.
You can buy it here
Clearview One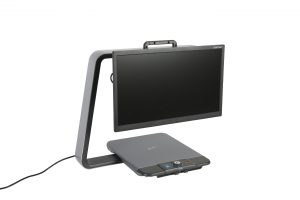 If having trouble reading or when watching television, consider an accessible magnification solution from Vision Austarlia. The Clearview One is an example from the wide range of magnification products designed to make reading and other tasks more accessible.  Contact Vision Australia to order a product catalogue or demonstration 1300 84 74 66.
You can buy it here