By designing and building its products in Australia as well as operating support services onshore, Telstra Health is able to respond quickly to the needs of local providers.
Telstra Health has an array of cloud-based, modular, user experience-designed and integrated innovative technology solutions to suit a variety of aged care needs.
It is one of a plethora of global software and solutions vendors offering products for care sectors, many of whom service Australian aged care providers.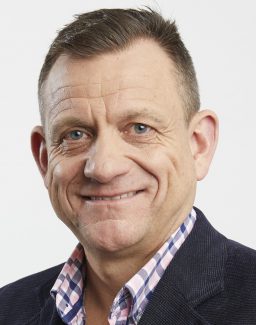 But what makes Telstra Health stand out compared to its counterparts overseas is its dedication to service and support the Australian market, says Michael Donnelly, head of aged and disability at Telstra Health.
"The fact that we are Australian focused is important for people in this country. If you are a software vendor who operates overseas, then they are your primary markets, whereas our clients have us, they are our primary market," Mr Donnelly tells Australian Ageing Agenda.
Operating onshore means that aged care providers can have peace of mind knowing that they can reach out for support any time they need and be assured they will receive quick and timely responses, he says.
It also means that Telstra Health's aged care products and services are developed for Australians by Australians. The organisation also has the support of parent company Telstra in its bid to continue to meet the needs of local providers.
"We have not only the right values, the right intent and the right people, we also have the support to follow through on promises," says Mr Donnelly.
This ability to respond quickly to local needs has been paramount during the ongoing COVID-19 pandemic.
While the health pandemic is impacting aged care on a global scale, it has also brought challenges unique to the Australian environment, such as those related to visitor restrictions.
One of Telstra Health's latest software solutions – Message Manager – is proving to be an important asset for providers during the pandemic. The platform allows providers to quickly and easily communicate with residents' family members to keep them up to date about visiting restrictions and other changes related to COVID-19.
Mr Donnelly says Telstra Health will continue its focus on servicing Australian aged care providers to help them meet their changing needs as the pandemic and the sector evolves.
"Our goals are to continue to invest in our software as the market changes and technology evolves and to continue to invest in a business based on servicing Australian clients, using the required capital investment backed by Telstra to create the best software platform possible and the best user experience we can," Mr Donnelly says.
Telstra Health has the largest clinical aged care software footprint in Australia, servicing providers who represent over 60,000 aged care beds.
For more information, please contact Telstra Health:
E: aged.disability@health.telstra.com
P: 1800 870 177
W: www.telstrahealth.com