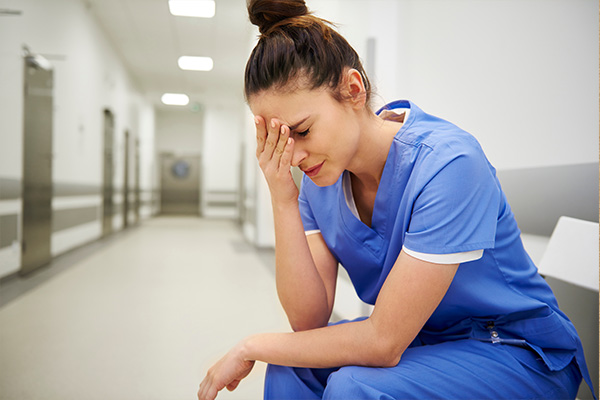 There can be no aged care without carers. The personal care workers and nursing staff who front up every day are, obviously enough, the backbone of the entire enterprise.
However the 2018 Report of Commonwealth Aged Care Workforce Strategy highlights significant stresses faced by this workforce. 'Crisis' may be too strong a word, but the Taskforce heard anecdotal evidence suggesting that 'unplanned vacancies, absenteeism and impact of staff turnover could be between 15 and 25 per cent [of] staff vacancies. This amounts to understaffing, meaning that current organisations' workforce mixes are stretched' (p. 91). The work is made no easier by the fact that aged care sector roles at all levels are paid, on average, within the bottom quartile, by comparison to similar work in other sectors (p. 92).
At last count (2016), this Australian workforce comprised 97,920 full-time equivalents, of whom 71.5% were personal care workers. That total represents 434,443 people working in aged care, 60% of whom worked in residential care (ACFA 2018 report, pp. 17–18).
It is instructive to wonder what motivates these nearly half-million people to continue, especially when paid so low. Of course no single answer can account for all of them. But it does not take many conversations to reveal that for very many, a sense of 'vocation' is at work: a kind of 'calling' to care that transcends remuneration.
Until economic drivers can be repaired so as to increase profitability and remuneration in the sector, aged care settings will be highly reliant upon this intangible sense of vocation for a long time to come. It is a hard concept to talk about, though. 'Vocation' is highly personal; some would not shy from describing it as 'spiritual'. (Indeed, the term originally derived from Christian spirituality.) To acknowledge this largely hidden spirituality carried by many within the sector is to realise that they would be the ones given over to care, whatever the circumstance, and however our society was shaped.
And once we acknowledge the 'spiritual' core of these people's motivation, we are only a step away from also noticing the regular assaults on their spirituality— the insults that erode 'vocation'. These are manifold. Assaults by the dementing person that 'feel' ungrateful, whatever we coax ourselves to think; watching and caring during long slides through suffering into death; the sense of betrayal arising from organisations and communities that neither value nor validate this work; the callousness of some family systems each carer encounters; and so on.
Each of these increases the everyday temptation to call in sick, to take a 'mental health day', on the days such challenges can't be met. Even for those carers who do not identify as spiritual, or who do not think of themselves as being at a stage of life to think of such things, a long tradition of reflection on the human condition suggests that no one can really be immune from these hidden dimensions of care.
The Taskforce goes on to assert that 'at the heart of the matter, it is about the numbers of people in the workforce available on each shift, on each day, to provide the care that is needed', and that 'there are productivity gains to be made by improving attraction and retention across the industry' (p. 92). An often overlooked component of that massive task is provision of and access to spiritual care for carers. To this end, corporate strategies 'to respond to the spiritual needs of older people and staff' is a key element of the National Guidelines for Spiritual Care in Aged Care.
Execution of such strategies, though, can be challenging, especially in diverse settings, and especially for managers without a strong background in things spiritual. Charles Sturt University's programs in Ageing and Pastoral Studies assist learners to discover how spiritual care contributes to total care. Our teachers are all practitioners of spiritual care, who are respectful and careful of learners' diverse backgrounds. Subjects at masters level also coach learners in thought-leadership to shape cost-effective and non-intrusive cultures of spiritual care, in a variety of settings.
There can be no aged care without carers, and carers themselves need spiritual care. Let us show you how to help provide it.
About the author
Reverend Dr Andrew Cameron is the Director of St Mark's National Theological Centre. His academic interests are in ethics and theology, and he teaches in the Ageing and Pastoral Studies program with the Charles Sturt University School of Theology.