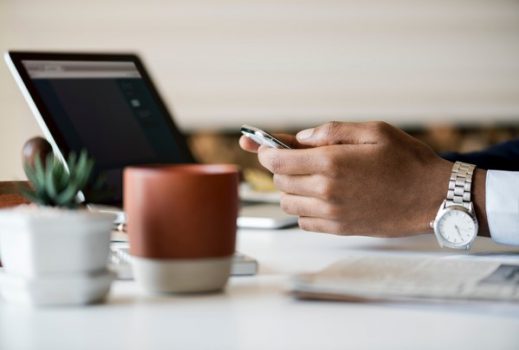 You know the old saying – if you fail to plan, you plan to fail. But who has time to plan? As technology evolves and gadgets and apps promise to improve our working life, we hardly have time to think before we adopt them as part of our everyday routine.
Encouraged by the lure of faster and more efficient operations, management are supportive – either opting in to new software licences or allowing staff to use their own devices in the workplace. But what of the governance issues at stake? What happens if the CEO's secretary is promoted or the marketing manager leaves? Is digital asset management an accident waiting to happen in your organisation?
Including your digital assets in an overall governance framework is becoming increasingly important. The attention paid to digital assets is all too often like repairs and maintenance of operational assets – only looked at when something goes wrong. Do not wait for problems due to misadventure, death or even deliberate misuse to bring your focus to an improved approach to governing your digital assets.
This article is part 2 of our series. Part 1 looked at the groundwork needed in order to understand your digital assets and discover and classify them. This part of the article looks at storage and access and succession planning.
Storing and accessing your digital assets
Conducting an audit to produce a list of your digital assets was highlighted in the earlier article. Taking that list and expanding it to tag which assets require a login and password is the next step. During this activity, you may discover a wide range of locations where account identification and passwords are stored, including:
a scratch note on an office desk
a list on someone's computer (work or personal)
a list in someone's head
something that has been automatically stored and you have no idea what it is.
As you can see, such informal "asset management" spans a wide range of security issues, or lack thereof, and options for disaster recovery.
At this stage it is prudent for your organisation to consider a password storage policy and approach. One option is using a password management or similar tool. This is an app, device, or cloud service that stores your passwords in an encrypted vault that can only be unlocked with your single master password. A simple web browser search will find a range of suitable options. Many are cost-effective and some are free to download.
Succession planning
Another step in your framework is considering documenting your digital asset ownership, so you are ready for times of staff and position changes. This can be similar to succession planning for roles – the subtle difference being that asset owners are identified and processes put in place for transferring their access rights to their successor, spelling out company intentions regarding online accounts. For example, what happens in the instance of closure or merger? How much do staff combine their personal and business accounts, and what will happen if they leave?
Over time, all organisations experience staff churn – and that includes executives. From time to time there may be changes in ownership through acquisitions and mergers. When these events happen, you will realise the value of having put in place an overall governance framework for your digital assets.
How to find out more
ionMy is a cutting-edge digital system that can help you by holding your asset register, including tagging who owns which assets. It can keep your current records secure and allow you to safely plan for your digital future.
For more information about ionMy's governance capabilities or to book a demonstration, please visit the ionMy website
For advice on good governance for your organisation's digital assets, please come and talk to us at one of the conferences we will be attending in 2019. See the list below.
About the Author
Sonja Bernhardt OAM is a director and CEO of ThoughtWare, creators of the award-winning ionMy: Governance, Risk, Compliance software platform, used by residential aged and community care and not-for-profit organisations Australia-wide. In her spare time, Sonja is a commentator on emerging technologies on ABC Radio and cruise ships.
Speak to Sonja and her team about the ionMy platform and Asset Governance at the following conferences: