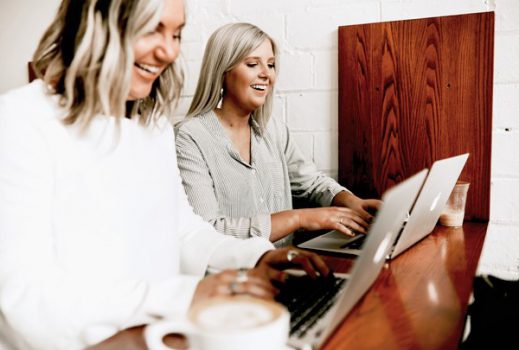 Cybersecurity, data privacy, IT oversight – if these are the issues keeping you awake at night, it could be time to take stock of your organisation's digital position. With artificial intelligence (AI) and cybercare a reality not too far away, those in aged and community care need to take stock and be fleet of foot on digital oversight – transform processes now to prepare for the future.
The Digital Transformation Agency says that because of changing technology, Australians' expectations of life will be dramatically different by 2025. I don't need to remind you that this milestone is now only six years away. And without a doubt, our lives are currently impacted by digital transformations across all industries. Did you realise we have only had the now-ubiquitous iPhone since 2007? The pace of change continues to accelerate with the emerging worlds of:
the Internet of Things
robotics and drones
artificial intelligence (AI)
virtual and augmented reality
blockchain and cybercurrencies
3D printing.
Have you given fast-paced innovation your urgent attention?
When you think of how many of these innovations have happened in the past 10 years alone, it's not hard to see that organisations should be mindful of keeping pace. Yet global business research has found that while 84 per cent of companies regarded digital transformation as crucial, only 3 per cent actually did something about it. A 2018 follow-up survey chartered only snails-pace progress on the change needed. Organisational governance was often to blame.
We all have a higher awareness of the increased duty of care caused by cybersecurity, data privacy and overall IT oversight. And we would agree that this is not something we can safely relegate to the future. In aged and community care we are already seeing the growing use of robotics, virtual reality and augmented reality with drones, blockchain and AI tailored for the care sector of the near future. Add the fast-emerging work practices that have become every day without deep thought and planning:
BYOD (bring your own device) – maximising the convenience and reduced cost of increased mobility and power of personal devices
cloud adoption (moving applications to the cloud) to achieve 24-hour availability rather than in-house servers.
What are the governance implications?
These practices urgently highlight cybersecurity and compliance requirements. They strongly hint that it is time for organisations to ensure that their governance has the right blend of skills and leadership at management and board levels.
Paying attention to the care of your clients has, rightly, always been the underlying basis of the aged and community care sectors. Taking advantage of new technologies is an important part of that. Now is the time to capitalise on the strategic potential of the technologies you already have in place, what has emerged and what you might need for the future. This can be challenging as it may involve the acquiring new skills – either through education of your governance team or importing technical strategist expertise.
Three simple steps you can take now
There are steps you can take today to prepare for tomorrow:
Conduct a skills or expertise audit of your board and senior management to identify any potential knowledge gaps.
Take a broad look at your technology to baseline where you are today and focus on your future technology aspirations.
Consider a snapshot competitor or peer analysis. How does your technology compare? How does your inhouse digital expertise compare? Is your organisation a technology leader? Do you frequently play catch up? Are you a dinosaur?
Another thing you can tackle swiftly is having policies, procedures and practices for:
information security and risk management strategy
cybersecurity approach to your cloud assets
data breach policy
employee security awareness program
social media policy aligned with your organisations strategy. Because of the reputational, privacy and IP risks presented by social media, this should be down to your board.
So where is your progress in examining and addressing these areas? What are you doing about it? Will you embrace the digital future to gain its benefits while avoiding its pitfalls or will you be left behind? These are the kinds of questions that boards need to ask themselves in this era of digital transformation.
If you can provide some answers, it may just help you sleep better tonight.
About the author
Sonja Bernhardt OAM is a director and CEO of ThoughtWare, creators of the award-winning ionMy: Governance, Risk, Compliance software platform, used by residential aged and community care and not-for-profit organisations Australia-wide. In her spare time, Sonja is a commentator on emerging technologies on ABC Radio and cruise ships.
Speak to Sonja and her team about the ionMy platform and Asset Governance at the following conferences: