Independent Living Assessment Inc. (ILA) recently launched KeepAble (www.keepable.com.au), a new online Wellness and Reablement (W&R) knowledge and resource hub for home care providers, people working in the aged care sector, clients, and communities across Australia.
Our story so far
KeepAble aims to provide easy access to trusted W&R resources that are based on good practice and seeks to drive attitudinal change toward ageing, and support change of practice in how home support services are delivered nationally.
For the development of KeepAble, input was sought from the sector through surveys and focus groups to understand where gaps were in knowledge and resources, and the hub was developed to bring together all relevant information to one accessible place.
The ILA Team recognises that engagement with both home care providers and consumers is pivotal to ensure ongoing content development is relevant and practical and welcomes all site visitors to join the KeepAble Team on their 'Count Me In' form.
Since its launch, KeepAble has received many positive comments – here is an example received from a CHSP service provider (Manager):
"My first impression of the KA Hub is that it's very thorough, comprehensive, has good tools/resources. It will help keep the sector connected, linked, informed of W&R, which has clear benefits and gains for everyone involved."
Another user of KeepAble commented "I would use the KA Hub for training resources, reporting, as industry research to inform best practice, and also for client and families to support shared understanding".
"Comments such as this has reinforced the reasoning behind the site's development", ILA's Principal Advisor on Wellness and Reablement Hilary O'Connell said.
"We noticed there was a lot of information about W&R in different places and formats, which became time-consuming for community aged care providers to find.  We also recognise that providers are busy and change can be difficult, so our goal is to keep people connected, engaged, motivated and continually striving to deliver and embed W&R in practice."
KeepAble can then achieve what its name suggests – through the provision of community care that actively focusses on providing support that prevents and delays any impairment of that individuals' capacity to live independently – we can, as a sector and society, enable older people to KeepAble.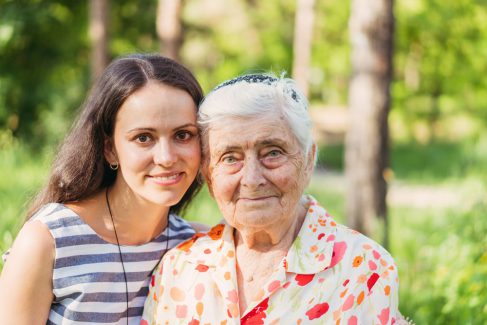 How we support you
Industry Insights: Staying up to date with the latest aged care sector news is key to delivering better outcomes for consumers. We are dedicated to compiling, reviewing, and providing easy access to the latest insights to help home care providers stay informed.
Bespoke Resources: KeepAble was developed to bring together relevant information and resources to one accessible place. It also provides an opportunity for the ILA team to work in collaboration with the sector and community to develop resources and content which help to embed wellness and reablement initiatives.
Latest information: KeepAble is the place to find practical content for all home care providers. Our team of sector professionals and SME's are dedicated to creating and compiling resources that inspire older people to live independent, active, and healthy lives and encourage ageing well.
Visit the KeepAble hub today and register on the 'Count me in' form to become involved with KeepAble ongoing development and have your say on wellness and reablement.
ILA is a Western Australian not-for-profit organisation with a focus on individualised assessment, peer navigation, and community and sector capacity-building initiatives.
KeepAble was created by ILA's Sector Support & Development (SSD) team and is one of a range of activities that the team undertakes through SSD funding from the Australian Government, Department of Health, Commonwealth Home Support Programme.