A digital hospital leverages information management and information communications technology to support clinical and administrative workflows as well as safety and quality improvement.
That's according to Standards Australia which back in 2017 published a world first digital hospitals handbook designed to help develop principals and recommendations for the design of digital hospitals in Australia.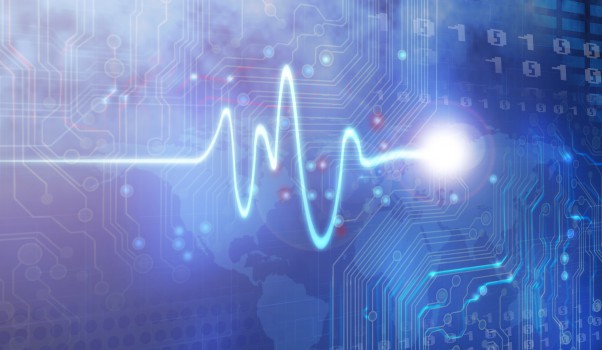 David Williams, Sales Director for Ascom Australia, believes the digital hospital is the way of the future, although Australia is still playing a bit of catch-up in global terms.
"I think we'll see the day when all hospitals become fully digitised," he says. "Don't ask me to nominate the day when that will happen, but I think everybody in the hospital market is embarked on that journey to some extent.
"We know we have an ageing population, so having adequate numbers of care staff able to look after this group, which as we know is also  more likely to include higher consumers of healthcare services, is going to be a challenge. To address that challenge hospitals are compelled to look for productivity solutions.
"Digitisation and the productivity it can potentially deliver is the holy grail that everyone in the healthcare world is gravitating towards."
Ascom provides digital solutions to some of the world's most advanced and sophisticated hospitals.
One of these is Erasmus MC hospital in Rotterdam where Ascom has installed its Medical Integrated Communications and Information System (MICIS).
"Erasmus has a massive penetration of digital technology," Mr Williams says.
"We're talking message integration, mobility solutions, high-end integrated nurse call platforms that filter alarms to the caregiver's handset. This isn't the simple stand-alone 'press a button and a bell rings' approach."
Erasmus CIO Simon Vermeer says MICIS has made a "visible and essential contribution" to improving patient comfort, recovery and satisfaction as well as enhancing efficiency in the integrated care process.
Ascom also supplied its nurse call solution to a new 270-bed hospital in Espoo, Finland which opened in March 2017 and is a pioneering facility focusing on geriatric rehabilitation and helping elderly patients return home.
Ascom's solution includes a Nurse Call Solution with Mulitple Medical Alarm (MMA) integration, Ascom Unite Software and almost 100 Acsom Myco handsets.
Humber River Hospital in Canada has also chosen Ascom solutions. CIO Peter Bak says digital transformation has led to better quality of care and more efficient delivery.
"Delivery of healthcare in hospitals is almost by definition a mobile activity, and it's for this reason that you need a mobile device in the hands of frontline staff," he says.
Becoming digital should be mandatory for hospitals, Mr Bak says.
"Without a digital platform there is no way you can achieve the level of quality and safety and performance we are demonstrating.
"It's not just about people-to-people communication but system-to-people communication."
About Ascom
Ascom is a global solutions provider focused on Healthcare ICT and mobile workflow solutions.