As the current health pandemic creates great uncertainty for the sector, Telstra Health is remaining agile to support aged care providers as their needs evolve.
Telstra Health has a suite of cloud-based, modular, user experience-designed and integrated aged care solutions to ensure providers can continually meet the health and care needs of their residents.
One of the latest developments is Message Manager, which allows aged care providers to quickly and efficiently keep in touch with residents' families and loved ones.
The communication tool, which launched in February, enables staff to email or text individuals, groups or all primary contacts of residents within a facility.
Message Messenger has become paramount in keeping families informed with the latest COVID-19 updates, says Michael Donnelly, head of aged and disability at Telstra Health.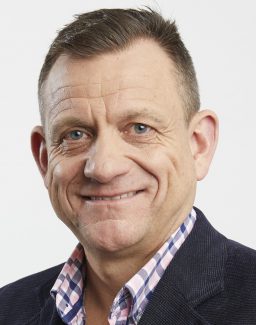 "One of the things that has been important for our clients throughout the last few months is communication," Mr Donnelly tells Australian Ageing Agenda.
The platform is being used to send residents' contacts updates about current visitor restrictions. It records all communications and has been designed for staff to easily track any COVID-related information that has been sent out, says Mr Donnelly.
"It is just a simple, practical way of helping our residential aged care clients communicate with the families and loved ones of the residents in aged care," says Mr Donnelly.
As part of its agile response to the pandemic, additional tools have been released to help support aged care providers to improve processes to deliver care to residents.
"We have recently developed a specific COVID-19 Assessment Form as well as 'Suspected' and 'Confirmed' infection labels to ensure providers had the tools in place to easily document any COVID-19 cases within their facilities," says Mr Donnelly.
The COVID-19 functionality is part of Telstra Health's Clinical and Care Management platform, which aims to support providers to effectively manage their clinical documentation, administration and care.
Telstra Health is an Australian owned and operated software solutions vendor, which means providers can expect quick and efficient responses to all queries, concerns and issues, Mr Donnelly says.
It also means the vendor's COVID-19 response is Australia-specific.
Telstra Health is dedicated to ensuring all aged care providers receive the support they require to enable continuous high-quality care for their residents through these challenging times, Mr Donnelly says.
For more information, please contact Telstra Health:
E: aged.disability@health.telstra.com
P: 1800 870 177
W: www.telstrahealth.com