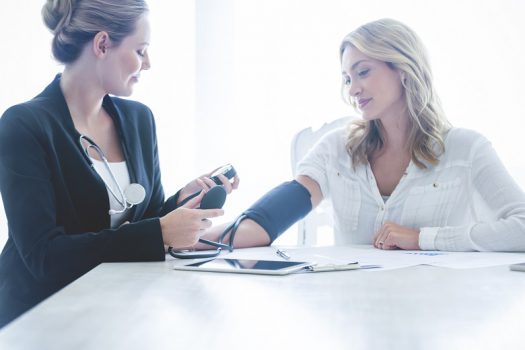 At the beginning of the millennium, a new breed of highly skilled and expert nursing professionals emerged, when the nation's first Nurse Practitioner was authorised.
A Nurse Practitioner is a registered nurse with high levels of expertise and authority to practice at an advanced level in assessment, diagnosis and autonomous care management.
This includes prescribing medication, ordering investigations and making specialist referrals.
Rochelle Firth, Course Coordinator of the Master of Nurse Practitioner program at the University of Technology Sydney says nurses were previously limited in applying the full scope of their knowledge and skills.
"The extra endorsements and privileges that the nurse practitioner role gives means nurses can practice to their full capacity," she says.
"It keeps expertise at the bedside with the patient and adds another level that patients can access care from."
Gail Forrest, Director of Postgraduate Nursing Studies at UTS, says it's not about replacing doctors.
"It's not an alternative role, but an additional role," she says.
It's also a way of solving workforce shortfalls and filling gaps, especially in aged care.
The nurse practitioner in aged care
Firth and Forrest believe that the Nurse Practitioner and other advanced nursing roles have never been more needed in the aged care sector than they are now.
"There's a brilliant role for a nurse practitioner in aged care because the aged care population are really vulnerable and there are a lot of gaps in the system," they say.
For example, in the 'Geriatric Flying Squad' model, acute care emergency nurses are called out to residential facilities where they can conduct a full assessment, make a diagnosis and put in place a treatment plan.
"The model means frail aged patients can avoid the trauma of being transported to hospital and sitting in a waiting room. It's also a good example of how primary health can be integrated into the aged care system," Forrest says.
The Royal Commission into Aged Care Quality and Safety will consider if staff within residential centres are being de-skilled. Having nurse practitioners onsite at aged care facilities would allow collaboration with geriatricians.
"We need to put the expertise of advanced clinicians back to the bedside," Firth says.
UTS is introducing a new major in chronic and complex care in its advanced nursing course, which anticipates the ageing population.
"There will be a real focus on how health care and the patient population is changing, and how the role of the nurse is changing as well," says Firth.
Studying advanced nursing
The Master of Nurse Practitioner is a specialist ANMAC accredited course that can lead to endorsement as a nurse practitioner, and is designed for nurses who have been working in clinical practice at an advanced level for at least two years.
The course is flexible and offers students the opportunity to advance their own specialties.
Firth says both the Masters of Nurse Practitioner and Advanced Nursing courses are re-imagining and transforming health care.
The courses also teach entrepreneurial skills that encourage nurses to think beyond what's happening now.
"We are producing transformational leaders who can think about the kind of care society needs, and how to ensure those changes are efficient and long-lasting," Firth says.
"In terms of aged care we're lucky that we have cutting edge research and education … we'll definitely be early implementers of the recommendations of the Royal Commission."
Find out more information: