A provider's guide to building a strategic and sustainable business, finance and digital transformation roadmap.
Five pillars, five years, full-fledged reform; we know that, realistically, the federal government's five-year spend allocation of the $17.7 billion allotted to address the Aged Care Royal Commission's recommendations gives service providers two years to get their affairs in order.
With FY2024's spending bump to $5.5 billion comes the suggestion of a deadline for reform rollout and adjustment, for which organisations need to be ready. In practical terms, this comes down to ensuring that on the digital front, IT systems and processes are airtight in tandem with the business and finance side, where recommendations and budget points need to be aligned with services on a strategic roadmap.
Although the Aged Care sector has been often challenged to adopt new technologies, organisations no longer have a choice in a climate where technology is the enabler to transformation.
Service providers who have already made the investment into implementing strategic efficient, effective and sustainable systems and processes will emerge as industry leaders, and those that have not will find themselves leaping to catch up in a period that is merely meant for fine-tuning.
For some providers, the royal commission recommendations and responding budget warrants a complete overhaul of existing business, finance and IT strategy and processes. For others, it requires fine-tuning and consolidation.
In a field already flooded, however, with a plethora of stakeholders, policies, ideas, problems and possibilities, where does one even start the planning process?
Here's what you need to know.
Where should you be?
Aside from the move to Home Care with the 80,000 new packages, a large point to consider is the government moving towards complete transparency, which means compliance documentation and facilities will need to be consistently ready for more frequent and in-depth audits.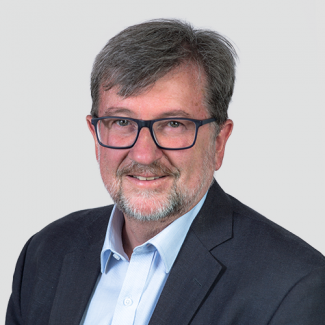 Secondly, the consumer will control the cash in Aged Care's new age. This means that services are not only expected to increase in quality but prices will be pressured to decrease as providers compete for business. A large part of securing customers from the competition will also rely on a great reputation, and from a customer perspective, being 'easy to deal with.' That is, transparent with information easily accessible.
Simply put, you can't rely on multiple manual and segregated systems anymore, especially across different service streams. Retaining and attracting a strong, skilled workforce to facilitate a competitive customer experience needs to be supported and enabled by smooth department and system interoperability – a single source of truth.
Operations need to be cost-effective, with processes running smoothly from the back office to the front line. Extra expenses in the form of error correction or entering data repeatedly into different systems due to manual processes are an extraneous Achilles heel.
Ultimately, to survive throughout and beyond these next five years, service providers not only need to fulfil obligations to customers as well as remain financially viable, sustainable, and compliant, but they also need to grow while they do it, which can be facilitated by robust budget, scenario planning and financing systems and processes.
What you need to do
To move forward with strategic planning and implementation, service providers must clarify their to-be aspirations and develop a roadmap to get there.
Across clinical, business, operational and finance streams, how well are your people, processes and systems working? Is it complex for employees and customers to work and engage with you? Do your systems and processes require manual workarounds? If not, do your employees use existing systems and processes to their maximum advantage? Have you got the financial infrastructure in place to anticipate and respond to these changes?
The Federal Government has a five-year roadmap, which means service providers need to have one too. Where the government has invested – Home Care and mandated minutes with frontline staff, for example – is where you need to invest too.
In order to plan an effective path towards sustainable and flexible operations, providers must prioritise first and foremost mapping out your customer and employee journey, and paying attention to what stages that pain points arise.
Strategic systems implementation will be the next step – how well systems are integrated, and ensuring that data can be drawn out of systems to report on effectively will be of high importance when it comes to quality and standards compliance for both the government and customers.
Efficient, effective and integrated systems will also be key to accommodating the growth of Home Care as scalability is challenged, and the need for a fantastic customer experience is higher than ever. Customer Relationship Management systems – ideally funneling to a single customer portal for ease-of-use – will be vital in a dynamic where the customer, who wants consistent and transparent communication, controls the money.
While there is financial relief in the form of somewhat recurrent funding measures, such as the $116.5 million added to the overall annual bottom line of the Home Care sector with the new packages, and the $10 basic daily fee supplement, the Federal Budget did not exactly address the funding inadequacies in the current model, nor the inconsistent financial benefits for facilities who don't already have a higher cost than average of mandated minutes of frontline staff.
Similarly, increased workforce entitlements – which will likely come into effect after the Fair Work Commission ruling later in the year – as well as the raise in the superannuation guarantee and uncertainty surrounding the ACFI replacement's funding envelope – are costs that require adaptive, responsive and anticipatory budget, planning and forecasting systems, all of which need to be integrated to other systems and processes along the customer and employee journeys.
Ian Gilmour is the chief operating officer of Rohling International, which has been assisting aged care service providers with strategic business, finance and digital solutions for a decade. Rohling International's team of aged care experts can help with executive updates, navigating impacts of COVID-19 and the royal commission, IT strategy and readiness reviews, business and IT implications of changing financial models, business process optimisation and managing business and IT change.
To find out how Rohling International's trusted independent advisors can tailor a solution specific to your business, visit rohling.com.au.