The shortage of skills and knowledge in health services management have never been more exposed than they are right now under the spotlight of the Aged Care and Disability Royal Commissions and new sector-wide Safety and Quality Regimes.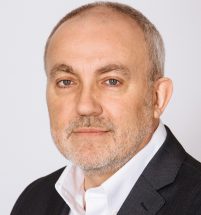 Hamish Robertson, a senior lecturer in Health Services Management (HSM) at The University of Technology Sydney, defines HSM as "the broader skills, knowledge and experience that people who are acting in either supervisory, managerial and leadership roles are expected to have, in particular in health care".
Health Services Management is a major issue and a field that has well truly come into its own right, Dr Robertson says, and the University's Health Services Management program provides the skills managers in the health services area will need over coming years and into the future.
"Governance is a paramount issue from the Royal Commission and there are also areas like health informatics, data management and data analysis. AI is becoming increasingly prevalent in health practice now, so it's about having an adaptable coursework program," Dr Roberts says.
There are also issues around data privacy and information sharing between health professionals, networks and the patient.
The programs can lead research-orientated students to other options, he says, but they also give health professionals an opportunity to update their current skill set.
"It means that managers can go back into the field and have a current and useful set of skills and knowledge that are embedded in contemporary practice with an eye to the future," he says.
"We get people from all sorts of backgrounds. Many are clinician practitioners looking for their next step and a lot of them see management roles being part of the necessary evolution of their career path."
He says the course also attracts people who have had managerial experience in other sectors and who may be eyeing new opportunities in healthcare.
"Some people do cross over from other industries," Dr Robertson says. "I think it's fair to say that the increasing interconnectivity between public, private and not for profit health care systems, as well as the ageing and disability sectors, means professional skill sets are probably a lot more portable than they were in the past.
"You need to know about workforce management, compliance management and financial management. There's also administration, governance issues and reporting."
The unfolding of the National Disability Insurance Scheme (NDIS) has seen disability services morphing from charity-based operations into contemporary business models, which has also increased the need for management skills, Dr Robertson says.
"While managers in this field often come from a clinical background, the skill sets that they're expected to have now increasingly include compliance, risk containment, standards of accreditation, quality assurance – all those sort of skills which are highly portable.
"Because we have seen failures in practice or limitations there's now a growing demand for people who actually possess that skillset."
Dr Robertson says the need for health service management training will be an ongoing issue.
"The level of knowledge, skill and application that managers in that space need is fully evidenced by the findings of the Royal Commission," he says.
"And that can swing out to a rising awareness of the whole patient safety paradigm and the implications or our ageing population and a domain where people with disabilities express their needs more directly and the integration of care becomes a major theme."
Students can complete graduate diplomas and certificates or undertake a Master's program.
"We regularly conduct research and engage with industry partners to not only discover the latest discourse in the field and embed it into the program, but also to address and help to solve issues in society," Dr Robertson says.
* Find out more about studying HSM at UTS here.