As older Australians increasingly take to social media to engage with their friends and family, aged care providers could be faced with questions from relatives about what happens to the online accounts of their loved ones after they die.
To help inform the action taken, eClosure, a company that assists with advance planning around managing social media accounts, has developed a free online tool that account holders can use to indicate what happens to their online information after their death.
After a person dies, accounts can be closed, or in some cases memorialised. The tool, eClosure Wishes, helps individuals list all the key details of their online accounts, but not passwords, inform their beneficiaries of their wishes, and print a copy to file with other important paperwork.
The tool allows anyone to choose what happens to their social media accounts after they die, said Pedram Afshar, co-founder and managing director of eClosure. "The document is sent to a beneficiary and included in the will, which not only helps family members manage online accounts but also helps with identity theft," Mr Afshar said.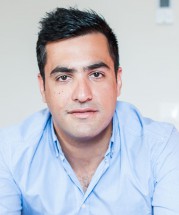 The organisation also provides a paid-for service, eClosure Online, to remove or memorialise a person's online accounts after they die on behalf of the person's family or estate holder.
Mr Afshar came up with the business idea after being sent a dead colleague's notification on LinkedIn asking him to congratulate his colleague for four years of service at the company.
"What LinkedIn was unable to know was that colleague had died earlier in the year. This happens quite frequently and it is very upsetting to be reminded of friends and families deaths on such a regular basis via social media," Mr Afshar said.
He partnered with his brother, a solicitor, and his best friend, an accountant, to create eClosure to combat this problem and ease the burden to grieving loved ones, he said.
Facebook is the most popular social media platform in Australia with 13.8 million users in February 2015 while YouTube, Instagram LinkedIn and Twitter are also among the top 10, according to Social Media Statistics Australia.