In this Q & A from the January Technology Review magazine, Suncare Community Services ICT manager Priscilla Jones tells TR about the challenges and opportunities they're facing.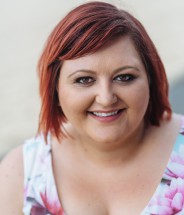 TR: What's your typical working day like?
PJ: Every day is different, which is one of the reasons why I love my job. Most days I travel an hour each way so I have time while I am driving and I mainly listen to podcasts to catch up on news or interests. As with most CIOs, I spend a lot of time in different meetings with my team, senior management, stakeholders or project teams. I also regularly attend industry conferences.
TR: What's the major ICT project you are currently working on?
PJ: Two of the projects I am spending most my time on are moving on-premises infrastructure to cloud services while also preparing for an office 365 migration.
TR: What are the ICT challenges your organisation is facing?
PJ: One of the major challenges is interfacing all our systems so we can have one main data source to draw analytics from. We collect so much great data but we don't use it to its full potential.
TR: How have you responded/ are responding to those challenges?
PJ: Currently we are doing a systems review to make sure all our systems are the correct ones for us and are being used correctly and efficiently. We are also looking at how our systems can better communicate with each other.
TR: What are your ICT priorities for the next 3 years?
PJ: My priorities are trying to create a balance of security, compliance flexibility and integration for all our users. This means aiming to make sure that all our systems are compliant and secure but also flexible enough to provide access from any device, at any time. On top of that I want the data to be integrated so you can quickly pull any snippet in real-time from multiple sources. These priorities should allow our staff to be able to best support and enable our clients.
TR: What lessons have you learned from a recent ICT project?
PJ: Never underestimate the change management and user education aspect of a project. These can be missed when rolling out a project because you are so focused on deadlines and delivery that you can forget the end user and the journey they have to go on to accept the change. Make sure you create time and resources for this part of the project.
TR: Which national initiative, such as NBN, eHealth, telehealth, which will have the biggest impact on aged care and why?
PJ: All three aspects will have a big part to play, but I think telehealth will be the big game changer due to the rate that the technology is evolving. It is such an enabler for our clients and their families or carers.
TR: What's your advice to those providers which are relatively early in their ICT journey?
PJ: Try to understand the whole of business and how end users work and what their needs are. When implementing projects make sure you have a project management plan and a change management plan running side by side. They should have different methods, but both are equally important for your vision of success.
Sign up to Technology Review's weekly e-newsletter for news and analysis, as well as coverage of the latest products, resources and events. You can also follow Technology Review on Twitter. Send your company news, tip-offs and news on tech resources, products and events to negan@intermedia.com.au.