Aged care and retirement living provider RFBI and sector peak Leading Age Services Australia have made the top five in their category at the 2019 AFR BOSS Most Innovative Companies awards.
The awards, now in their eighth year, received 800 nominations from around Australia and New Zealand and split the top 100 list into 10 industry-focused categories for the first time.
In the Government, Education and Not-For-Profit category, RFBI achieved number four on the list and won the category's best innovation for the Dining with Dignity program, while LASA came in right behind at number five for its national innovation network innovAGEING.
Elsewhere medication management specialists Webstercare achieved number four on the most innovative health companies list for the Webster-pak Adherence Monitor, an interactive smart device for patients to use with the Webster-pak dose administration aid.
The lists are compiled by Australian innovation consultancy Inventium and judged by an expert panel assembled by The Australian Financial Review and Inventium.
When they were presented last Friday Inventium founder Dr Amantha Imber said they were thrilled to announce the first ever industry specific lists.
"What separated the most innovative organisations from the least was the involvement of the customer the entire way through the innovation process.
"Leading innovators also had strong mechanisms in place to recognise the innovation efforts of their staff," Dr Amantha Imber  said.
RFBI's chief of strategy and innovation, Alyson Pearce said they were excited about the two accolades.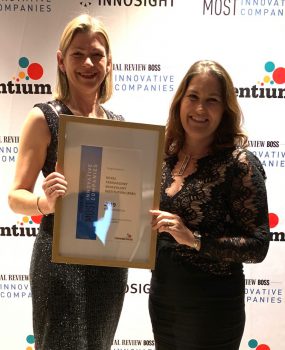 "It's the first time we thought we had something that was worthy of the list so we are absolutely thrilled that we made fourth and won the best innovation," Ms Pearce told Australian Ageing Agenda.
"Particularly at this time with the royal commission we are thrilled we can showcase that there are some great services out there and things that people are trying to do to improve quality of life."
Dining with Dignity was launched last year and aims to improve the mealtime experience of all residents through the use of discrete support aids.
The program features a new crockery range with invisible assistance features such as lipped plates and no tip mugs for all residents and a scarf-like fashionable clothing protector.
"It's providing residents with a full restaurant experience," Ms Pearce said. "Whether or not a resident needs assistance all the crockery looks the same. That means when you sit down to lunch or dinner you don't have that perceived need for additional assistance."
The program has been rolled out to RFBI's 22 villages, all of which are in NSW and the ACT.
Creating an innovative environment
The program is among several innovations introduced across RFBI Villages since the provider launched its Care to Share Innovation Program in March 2018.
RFBI has received 65 ideas and fulfilled 14 to date under the initiative including an employee wellness and benefits program, a standard evidence-based palliation kit for villages and personalised doors for residents with dementia to more easily find their room.
Ms Pearce said the innovation program was helping to create a more creative and innovative environment.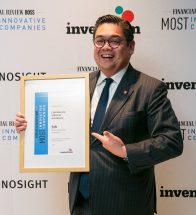 To other providers wanting to create a more innovative culture, Ms Pearce recommends to make it as simple as possible for people to put forward ideas.
"Make it easy and communicate what's going on so it remains front of mind for people," she said.
Recognition welcomed
InnovAGEING's award comes almost two years after LASA launched the network to create a connected community of practice and accelerate innovation (read more hear).
LASA CEO Sean Rooney said the award for was important recognition of the sector's commitment to innovative and consumer-focused services.
He thanked the Federal Government and industry partners for their support.
LASA's principal advisor of innovation, Merlin Kong, said the recognition was a further sign that innovation in the sector provided a tangible contribution to better outcomes for seniors.
"Reframing the age services innovation agenda to be about organisations changing the logic of their business rather than talking about technology has fostered a more inclusive and constructive innovation environment for our industry," Mr Kong said.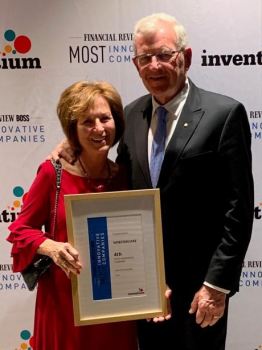 Webstercare managing director Gerard Stevens said he was honoured to be recognised for innovation.
"For almost 40 years, innovation has been at the core of what we do, with our ultimate goal being to improve medication safety and make a difference to people's lives," he said.
"The Webster-pak Adherence Monitor has the potential to increase medication compliance and reduce hospitalisation due to medication misadventure, while providing clinical data on the effectiveness and the impact of various interventions, leading to improved patient outcomes," Mr Stevens said.
RFBI's Dining with Dignity program is featured in the current edition of Australian Ageing Agenda magazine (Jul-Aug 2019).
Comment below to have your say on this story
Subscribe to Australian Ageing Agenda magazine and sign up to the AAA newsletter