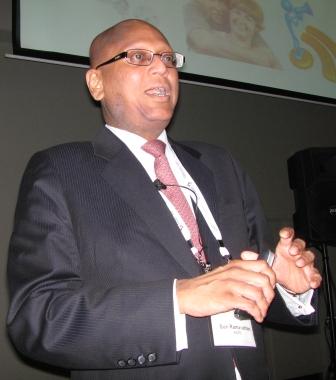 Above: Suri Ramanathan, chair of the Aged Care Industry IT Council, at the ITAC 2012 Conference in May.
By Stephen Easton
Three aged care providers became the first healthcare organisations in Australia to see inside the personally-controlled eHealth record (PCEHR), after taking part in a pilot project recently on behalf of the industry.
The major work has now been completed on the Pathfinder project, which began in May and brought together three aged care providers with three aged care software vendors to work through incorporating the PCEHR into aged care services.
A report has been delivered to the Department of Health and Ageing (DOHA) and will soon be made available to the whole aged care industry, to share the findings from the project, which was jointly organised by the Aged Care Industry IT Council (ACIITC), National E-Health Transition Authority (NEHTA) and the Department.
ACIITC chair, Suri Ramanathan, explained the purpose of Pathfinder was to help all aged care providers understand the benefits of electronic health records, and what procedural changes will be required to achieve those benefits.
"What we wanted to do, firstly, from an aged care point of view, was to find out how to start using the PCEHR – how workflows have to change – and this information will then be published to all aged care providers, so they can start adapting their services and making those procedural changes," Mr Ramanathan said.
"Once you have new technology … you have to modify the things you do to get the benefits of the technology; that's what this project is about."
RSL Life Care, the Montefiore Home and Silver Chain all took part in Pathfinder, along with three software vendors from among NEHTA's five-member aged care software panel: AutumnCare, Leecare and EOS Technologies/Comcare.
The work of the aged care vendors' panel will continue until at least mid-2013, as various components of the system are gradually put in place to allow information to be uploaded to, and downloaded from, the shared health records.
As of 1 July, Australian citizens can register for a PCEHR, and some aged care providers have already begun encouraging their clients to do so, although the records have little practical use at present.
Above: Rod Young, member of the Aged Care Industry IT Council.
Another active ACIITC member, Rod Young, said he expected that many of the PCEHR's functions would be operational some time next year, although many commentators doubt the system will be widely useful for several more years, due in part to low takeup by consumers and healthcare providers alike.
"Aged care, in fact, is a unique environment where we could [start sending information to PCEHRs] fairly quickly, even though the whole package of benefits isn't all there yet," Mr Young said.
"[…] Some GPs should be prepared to start putting client data on there in the coming months, and if there is sufficient benefit for aged care providers, particularly community care providers, then you could also see a lot of aged care industry service providers begin using the PCEHR [within the next year]," Mr Young said.
Some of those benefits could include enhanced communication between aged care organisations and other healthcare providers such as GPs and specialists, as well as more widespread use of electronic prescribing.
For example, Mr Young said, hospital patients were often discharged to aged care facilities with little or no information about their treatment regimen, meaning that aged care staff could sometimes spend hours trying to contact the right person to find out.
He added that people receiving care and support in their homes also stood to benefit greatly from the information sharing that will eventually be facilitated by electronic health records.
"One of the biggest problems [for people receiving home care] … is that there is very little information being shared," he said.
"Often the GP doesn't even know who the service providers are, and doesn't know all the same information as that person who visits everyday. They don't necessarily need to, but they might need to know some important things, like if they are struggling with meals, or other 'surrounding issues'.
"[The PCEHR] is all about those kinds of efficiencies that everyone's trying to achieve over time."
Technically speaking
The Pathfinder group also met with representatives from Accenture, the lead member of the consortium responsible for building the PCEHR infrastructure, and Doll Martin Associates, a business consultancy that advises several state and federal departments on information management.
Caroline Lee, CEO of Leecare, said the Pathfinder project had been an opportunity for the software vendors to get valuable feedback from aged care providers.
"For us, we had already started development at the end of last year … and it was great to get the input from the aged care providers; it was a validation of what we had achieved and what we had already done," Ms Lee said.
"Now we are just waiting for the infrastructure to enable us to connect to the [PCEHR], and there's more development we'll have to do once that's all done."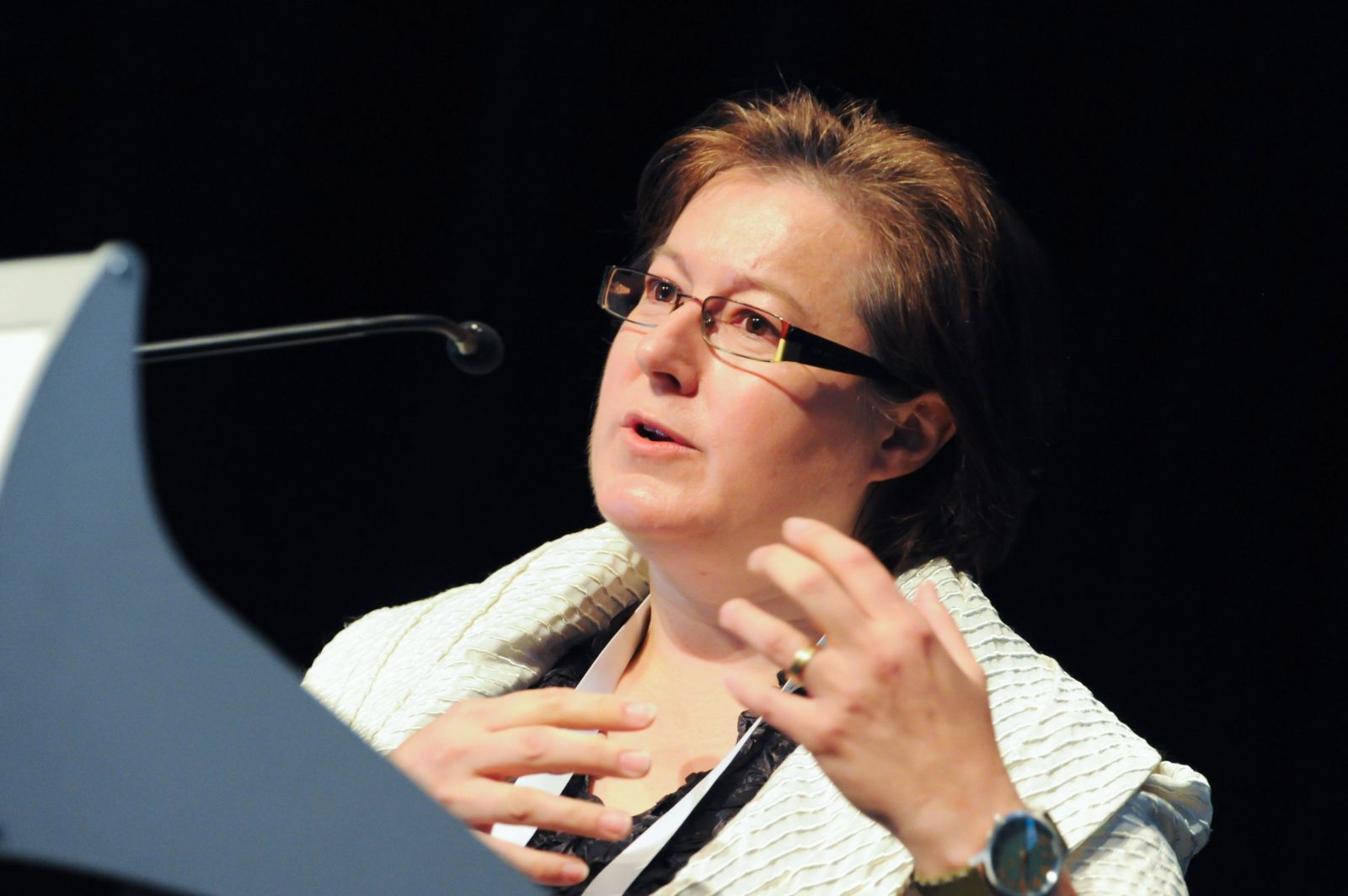 Above: Caroline Lee, CEO of Leecare.
Ms Lee said the Pathfinder project had also been an opportunity to request important technical information from NEHTA, which was previously only available to vendors of software designed for GPs.
"This is the first time they have had a concentrated group of vendors with a short timeframe demanding information and details in such a complete manner; we want to make sure we have all this completed by the time the infrastructure is in place."
"We've actually put a lot of pressure on NEHTA and they've really risen to the challenge, and given us lots of information sets that are all accurate and complete."
Ms Lee praised the work of NEHTA staff in helping the aged care vendors get up to speed, and expressed confidence that the Authority would be able to work quickly and constructively with other technology vendors in the future.
"Aged care has really put that demand on NEHTA and that will be for the benefit of future vendors coming in; every day we're in touch with NEHTA asking questions and clarifying details.
"GP software vendors have been part of this for the last couple of years. They had the benefit of being involved from the start, whereas we've come in fresh as vendors with low prior knowledge.
"Our demand has been, 'Give us the information we need to develop,' and they've prepared that, and that's actually paved the way for all the other vendors who will be coming in over the next few years."