An incubator program supporting the development and deployment of aged care innovations is calling for providers to pitch their solutions for the initiative's second year.
CareFactor, an initiative of aged care accountants and advisors Bentleys, provides innovation teams a 12-week program of accelerated growth and learning with access to skills, resources and support to develop their products or solutions.
The event, which was won last year by hayylo for redeveloping its business model to add new services, revenue streams and value for providers, includes a three-day masterclass, an eight-week mentoring course and a final pitch day, where teams present to investors and potential customers.
CareFactor 2020 is targeting teams from aged care organisations, universities and start-ups, and involves a group of aged care providers whose representatives will test the solutions and products.
Bentleys partner Heath Shonhan said the program builds on last year's pilot to provide an entrepreneurial playground for aged care.
"We got some great learnings out of last year's program, validated our hypothesis that the aged care sector both needs and wants innovation and that they were ready for it in its broadest context," Mr Shonhan told Australian Ageing Agenda.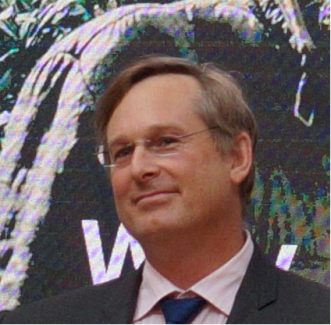 "[We are] bringing together aged care providers as well as start-up and scale-up teams that are focused on the aged care sector to help improve quality of care outcomes, and providers being the conduit to improving those quality of care outcomes," Mr Shonhan said.
Due to the pandemic, this year's event will embrace a digital model, which has attracted the interest of international innovators.
"We've had international interest this year from Singapore and North America from teams who want to come in and use Australia as their testing environment for their technology," Mr Shonhan said.
International players purchase aged care facilities and providers in Australia to bring their aged care business model here, he said.
"This is now providing them with the opportunity to export the model of care without having to buy hard assets."
Mr Shonhan said the program is looking for any innovations focused on aged care.
"It can be a platform or technology that also has application also outside of aged care," he said
It would also be good to see teams with COVID-specific innovations, Mr Shohnan said.
"From the teams that come from aged care providers, we're looking for them to be able to dedicate time so their intellectual property, or their product or service, can get the legs and oxygen it requires outside of their organisations," he said.
"This provides them with potentially a new revenue opportunity, which is around licencing and royalties, so they can potentially get a whole new customer base… and it helps them exploit their biggest asset, which is their brand."
Aged care providers interested in participating in testing the new solutions get early access to the technologies, products or services and can help shape it to suit their needs, Mr Shonhan said.
The event commences in November. The final pitch day will take place at the ITAC conference early next year.
Find out more information and submit your application here.
Comment on the story below. Follow Australian Ageing Agenda on Facebook, Twitter and LinkedIn, sign up to our twice-weekly newsletter and subscribe to AAA magazine for the complete aged care picture.