In this story:
Relay service app wins international innovation award
Giving and receiving app for charity launched
Funding for GP to further develop clinic app
Relay service app wins international innovation award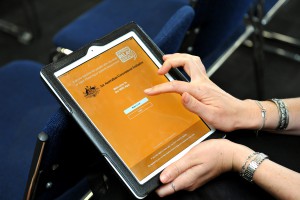 The Australian-developed National Relay Service (NRS) app has won at the Best M-Government Service Awards at the World Government Summit in Dubai.
The app, which won in the international Social Affairs category, allows people who are deaf or hearing or speech impaired to use the phone via a wide range of devices.
The award was presented to Australia's Ambassador to the United Arab Emirates (UAE), Arthur Spyrou by the Prime Minister of UAE, Sheikh Mohammed bin Rashid Al Maktoum last Thursday.
The awards acknowledge innovative developments in smartphone, SMS and wearable technology by entities around the world.
The NRS app was launched in December 2014 when it became the first relay service in the world to provide access to a range of relay calls and support functions via a single app for smartphones or tablets.
Giving and receiving app for charity launched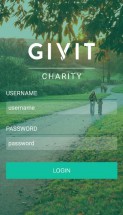 Not-for-profit organisation GIVIT has launched the GIVIT Charity app after receiving $70,000 in funding from the Australian Government.
This app enables over 1,000 Australian charities registered with GIVIT to search a virtual warehouse of donated items and request items most needed by vulnerable people in the community.
The GIVIT Charity app is an extension of the national online donation website, www.givit.org.au, which has assisted over 200,000 people in Australia over the past six years.
GIVIT also has an app available for donors to find out what items are most needed and list items that they have, to donate.
More information available at givit.org.au and both apps, GIVIT and GIVIT Charity, are available from app stores.
Funding for GP to further develop clinic app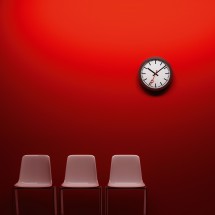 The developer of an app that streamlines the check-in process for patients at medical clinics has received $50,000 funding from the Queensland Government to bring the software to market.
The grant has gone to Mackay GP Dr John McIntosh to further develop the app that allows patients to complete the registration process on their mobile phone or tablet prior to arrival at the clinic to avoid filling out forms and reduce waiting time.
Dr McIntosh uses an existing app for patients at his Rural View clinic and, with the support of a university graduate, is aiming to expand the functionality and develop a program to allow other medical practices to benefit.
The grant allows him to partner with the CQ University and employ a graduate with coding skills to develop the new technology to enhance the existing app.
"I think clinics throughout Queensland, Australia and potentially the world will recognise the inherent time savings and efficiency gains associated with this innovation," Dr McIntosh said.
"I want this Mackay idea to be the start of something bigger – something capable of being expanded into a more comprehensive package that is more widely usable."
Dr McIntosh hopes to have the app ready for deployment within the year.
The grant is funded through the Advance Queensland Knowledge Transfer Partnerships program.
Sign up to Technology Review's weekly e-newsletter for news and analysis, as well as coverage of the latest products, resources and events. You can also follow Technology Review on Twitter. Send your company news, tip-offs and news on tech resources, products and events to negan@intermedia.com.au.