Aged care and retirement living provider BaptistCare NSW & ACT has once again taken out top honours at the aged care industry's technology awards, this time for excellence in business intelligence development.
The IT Awards Dinner took place on Tuesday evening, following the first day of the Aged Care Industry IT Council's two-day Information Technology Across Care conference in Sydney. It featured winners across seven award categories, in addition to an inaugural lifetime achievement award.
BaptistCare NSW & ACT chief information officer Daniel Pettman said he was having a fantastic night after accepting the business intelligence gong.
On what it means to him, Mr Pettman told Australian Ageing Agenda: "It is a good reflection of the investment that BaptistCare has put into its analytics over the years."
BaptistCare NSW & ACT was also recognised with an ITAC award in 2020 for the best solution to integrate across multiple platforms and different stages of clients' journey for its Digitally Integrated Aged Care Business platform and again in 2016 for the best consumer-friendly product and overall winner.
The winning team from BaptistCare NSW and ACT with CIO Daniel Pettman holding the award, and Graeme Wickenden far right

Bethanie's Kylie Grima (left), CareApp founder Allison Nikula (centre) and Graeme Wickenen

The winning team from Person Centred Software Australia with CEO Tammy Sherwood holding the award and Graeme Wickenden far right

From left: Alexys Australia's Jon Maloney and Bart Williams with Graeme Wickenden far right

Graeme Wickenden (left) with Sleeptite CEO Cameron van den Dungen

André Ferretto (left) with Graeme Wickenden

From left: Rod Young and Dr George Margelis

Rod Young
West Australian aged care and retirement living provider Bethanie won the excellence in software application implementation award for its rollout of CareApp. Bethanie has shared more than 50,000 daily care moments with residents' families through the app this year and last.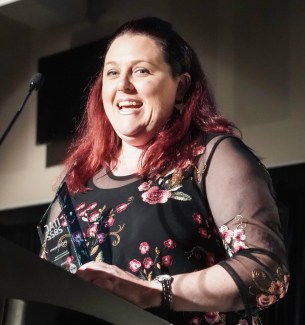 Bethanie senior therapy lead Kylie Grima thanked CareApp for making "such an amazing program that really helps us." Ms Grima said the app was a great thing to try and thanked the staff on the ground – the occupational and physio therapists, therapy assistants and chaplains – who take photos and commit to the project as an important part of the business.
"I am very excited and I am very proud," Ms Grima told AAA. "I am especially happy the good work in aged care can be showcased."
CareApp won for best quality improvement solution at ITAC in 2018. CareApp founder Allison Nikula told the awards night audience that Ms Grima was "completely underrepresenting" what they are doing. "Over the last 18 months… they have had nearly half a million views and impressions and engagements across the platform," Ms Nikula said. "These guys are absolutely excelling around shining a bright light on beautiful care that we work really hard every single day to support our seniors out there in the care industry."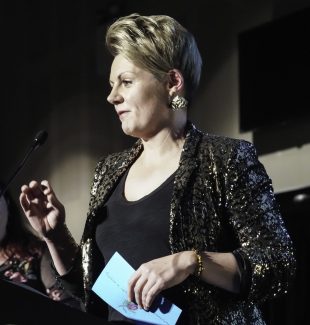 In a first, and a sign of the times, this year's prizes included a "Surviving COVID-19 Award". That went to New South Wales aged care and retirement living provider Cranbrook Care for its program to enable residents to continue to live a full life in lockdown. It is also a repeat win for the Sydney and Central Coast provider after being named the winner of the best software deployment in 2018 and the best infrastructure implementation in 2010.
In another first, the ITAC committee awarded a "lifetime achievement award" to Rod Young. Mr Young has been involved in ITAC since its inception and was inducted in the ITAC Hall of Fame in 2015.
In announcing the honour and calling Mr Young up on stage, Aged Care Industry IT Council chair Dr George Margelis said: "The reality is that we wouldn't be here tonight without Rod Young."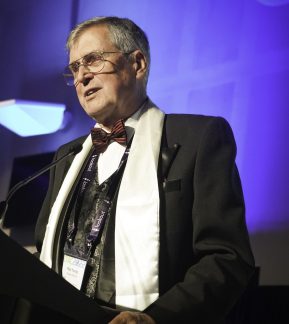 "He's here tonight. He's been at every ITAC for the last 17 years," Dr Margelis told the awards night audience. "He's an example of someone whose passion for quality improvement in this sector shines through."
Mr Young called the honour unexpected but "an absolute pleasure".
"What you all represent here tonight and over the many years that we've had the IT council and ITAC events is a transformational journey," Mr Young told the audience. "A transformational journey that we need to continue to develop, evolve, build, grow and deliver."
However, he said there was more work to do to convert the fantastic ideas, pilots and projects into a whole of industry solution. "My undying desire is that we spend some time over the rest of this ITAC and the next 10 ITACS to put in place a plan to help us all deliver on those innovations," Mr Young said.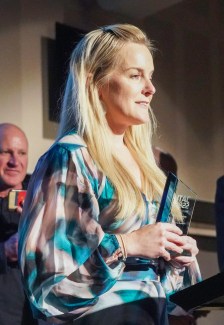 Winners include Person Centred Software, Sleeptite, Alexys, HalleyAssist
Elsewhere at the awards dinner – which took place at the Rosehill Gardens Racecourse in Sydney – Person Centred Software picked up the excellence in app development award for its clinical care system. The system allows care workers to provide evidence-based care at the point of delivery and features a relative's gateway that enables families, residents and staff to engage and share day-to-day moments.
Person Centred Software Australia CEO Tammy Sherwood said the award meant a lot to her and the team. "We've been working hard for the last four years to change the way people evidence care at the point of delivery. We're so committed to our existing customers and future customers. We'd like to thank ITAC for their support this evening," Ms Sherwood told AAA at the event.
The excellence in collaboration award went to Sleeptite for its non-invasive aged care resident monitoring and alert system known as REMi. REMi is made up of flexible sensors integrated into a medical grade mattress cover, a backend platform that analyses the data collected and a front-end user interface for aged care staff.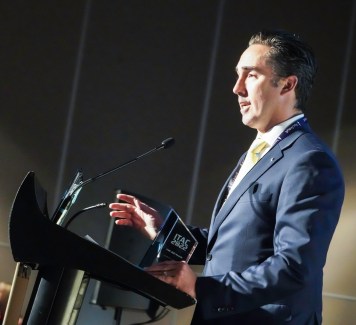 The solution, which is a collaboration between RMIT University, Sleeptite and Sleepeezee Bedding Australia, is on a fast-track to commercialisation with the aid of federal government funding and other grants.
Sleeptite CEO Cameron van den Dungen called the award "incredible". He told AAA on the night: "It's an honour and a privilege for a little company like ours to be recognised and receive an award like this."
Alexys Australia won the excellence in cyber security development award for its zero trust architecture approach. Zero trust is a set of principles to use when planning and implementing an enterprise architecture and apply to endpoints, services, and data flows, according to the US National Institute of Standards and Technology. Zero trust moves defences from static, network-based perimeters to focus on users, assets, and resources.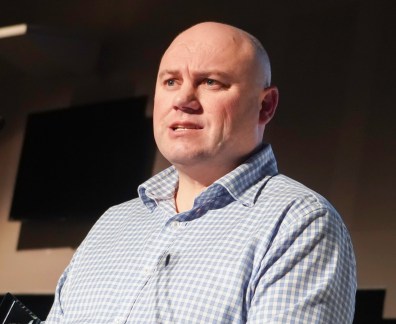 Alexys Australia marketing director Bart Williams said he was "very happy" to win this award. "It shows that the effort the team has put in to ensure that our network is not the network that makes it vulnerable for our facilities," he told AAA at the event.
The rising star award went to HalleyAssist for its HealthWatch. The watch adds remote patient monitoring to the artificial-intelligence powered HalleyAssist monitoring platform to help older people to recover or live at home. The solution provides remote delivery of expert medical care to enable a hospital in the home approach. It also allows family members and clinicians to monitor wearers in real-time and enable early and rapid intervention for urgent or emerging issues.
Founder and managing director at HalleyAssist André Ferretto thanked the committee and sponsors for making the accolade possible. "The HalleyAssist team is privileged to be working with experts who believe that better health care is achievable through connecting vulnerable people with their family members, care providers and physicians," he told the dinner event.
Awards snapshot
Excellence in app development – Person Centred Software
Excellence in business intelligence development – BaptistCare NSW & ACT
Excellence in collaboration – Sleeptite
Excellence in cyber security development – Alexys Australia
Excellence in software application implementation – Bethanie
Rising star – HalleyAssist
Surviving COVID-19 – Cranbrook Care
ITAC Lifetime Achievement – Rod Young
Main image: The award winners (from left): Allison Nikula, Kylie Grima, Cameron van den Dungen, Tammy Sherwood, Daniel Pettman, André Ferretto, Bart Williams, Jon Maloney, and Graeme Wickenden
Images: eventphotography.com
Australian Ageing Agenda is ITAC's principal media partner
Comment on the story below. Follow Australian Ageing Agenda on Facebook, Twitter and LinkedIn, sign up to our twice-weekly newsletter and subscribe to AAA magazine for the complete aged care picture.