Aged care should be a key participant in the health department's trials of an opt-out e-health record system but further investment is still needed to ensure older Australians benefit from digital health, sector representatives have said following measures in the Federal Budget.
In a pre-Budget release, the government announced on Sunday it would provide $485 million over four years to "rescue" the under-subscribed eHealth system, including trialling an opt‑out model in two regions in 2016, renaming the Personally Controlled Electronic Health Record (PCEHR) to My Health Record and making the record system more user-friendly.
The Budget papers now show that figure falls over $200 million short of the $699.2 million provisioned for the redevelopment of the PCEHR in the 2014‑15 Budget, with savings to be redirected to fund other health policy priorities or reinvested into the Medical Research Future Fund.
Minister for Health Sussan Ley said a fully-functioning national e-health system could improve health outcomes and save taxpayers $2.5 billion per year within a decade by reducing inefficiencies, with an additional $1.6 billion in annual savings also delivered to the states.
An opt-out system was a recommendation of the independent review of the PCEHR but has also long been called for by stakeholders and accordingly the proposal has been universally welcomed.
Ms Ley said clinicians participating in the opt-out trials would receive hands-on training and follow-up support to build their confidence and understanding in using the system. While there are no details on who will be participating or receiving support, or where the trails will take place, aged care leaders say providers should be involved.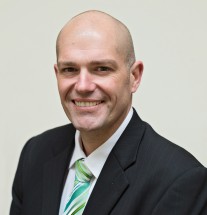 Leading Age Services Australia CEO Patrick Reid said the aged care sector was critical to a rebooted e-health record process to show that it was meaningful.
"We have almost one million people receiving age services in Australia, many of which are the frequent flyers of the healthcare system, so inclusion of aged care is a must," Mr Reid told Technology Review.
"Aged care is one of the fastest growing industries and contributes to the overall spending of government through accommodation and care, but also as an aspect of state health costs. I would think that COAG should be pushing just as hard as LASA for the inclusion of aged care."
He said many vendors had already ensured they were PCEHR compliant and were ready to get providers operational.
Similarly, aged care industry expert Rod Young said an opt-out scheme accompanied by a simplification of upload and download processes would ensure that aged care became a significant user of the My Health Record.
"As aged care and chronic disease are two of the biggest users of health and care services it would make considerable sense for both to be included in a trial of the opt-out scheme being proposed," Mr Young told Technology Review.
"Enormous efficiencies are possible if the My Health Record is implemented in a manner that supports and integrates the clinical/care information between primary care professionals, hospitals and aged care residential and community care providers," he said.
More ICT investment needed
To ensure aged care fully harnessed the benefits of a national myHealth record system, there are renewed calls for further ICT investment in the sector.
While aged care missed out again on ICT funding in last night's Budget, disability fared better. The government will provide $143 million over four years for an ICT system for the National Disability Insurance Agency to support the full implementation of the NDIS.
Mr Reid said the government has underinvested in aged care technology at the same time as doctors, pharmacists, radiology and other allied health professionals were provided with incentives and funding to uptake ICT.
"Aged Care has not been the beneficiary of this patronage but I believe there is a growing understanding that this cannot continue. Funding must flow to ensure that age services have adequate tools and connectivity to realise the clinical and operational benefits of PCEHR," Mr Reid said.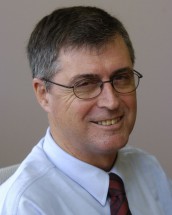 Mr Young said it was critical that aged care systemic reform be addressed in both the trials and the long term-reform process.
"The revamped scheme needs to ensure that community care and primary health providers can easily exchange health and care information," Mr Young said.
"Hospitals and nursing homes require a simple discharge summary including medication information for persons being transferred between either service location.
"GPs who service nursing homes need to be able to access their clinical information from any location and have any changes linked across data sources to avoid constant duplication."
Other e-health budget measures include replacing governance arrangements from the National E‑Health Transition Authority to a new Australian Commission for eHealth from July 2016 and a Gateway review of the My Health Record system by the Department of Finance to provide independent assurance to improve delivery and implementation.
Sign up to Technology Review's weekly e-newsletter for news and analysis, as well as coverage of the latest products, resources and events.