Aged care providers that have successfully translated new ageing-related and customer-focused concepts into services or implemented new business models are being asked to share their experiences.
Aged care innovation network initiative innovAGEING is looking for examples of best-practice innovation in the aged care industry to help develop a body of knowledge that will assist aged care providers implement enhanced consumer-centric services.
InnovAGEING, which was launched by aged care peak Leading Age Services Australia in October last year, aims to accelerate innovation via a connected community of practice of the sector's progressive thinkers and practitioners.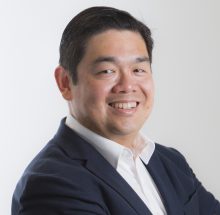 Principal advisor of InnovAGEING Merlin Kong said ongoing reforms presented an increasingly complex set of challenges for the aged care industry, but also created a springboard of opportunities.
"This initiative is about collecting and bringing together the excellence already happening in our industry and make it accessible to all who are interested via the innovAGEING Open Lab," Mr Kong said.
Both aged care providers and vendors are encouraged to share their innovation experiences and outcomes achieved.
innovAGEING is looking for case studies od initiatives that:
used new concepts on ageing, and translated in service design and delivery
have fostered new business models
enabled providers to be more consumer-centric in its service delivery.
Mr Kong said changing consumer preferences and government reforms was influencing how the industry designed and delivered aged care services.
"There is also better appreciation that innovation is about changing an organisation's business logic, and this goes beyond traditional narratives about technology," he said.
Mr Kong encouraged all aged care innovators to share their stories.
Contributions can be emailed to innovAGEING at info@innovageing.org.au.
Participants will be emailed a brief questionnaire to complete.
Comment below to have your say on this story
Subscribe to Australian Ageing Agenda magazine and sign up to the AAA newsletter