A campaign is raising funds to expand a local social enterprise that digitally connects isolated older people through an evidence-based program.
Professor Helen Hasan from the University of Wollongong has investigated the use of digital technology by older people and found the mastery of everyday digital applications contributed to a senior's social and emotional wellbeing.
Based on her findings, Professor Hasan has founded the not-for-profit social enterprise Living Connected, which includes a volunteer-run personalised home service that helps older people understand and use digital technologies.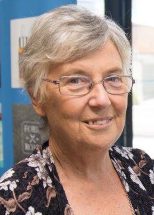 Living Connected, which is part of UOW's business incubator program iAccelerate, is seeking start-up funding to expand its services to meet increasing demand, Professor Hasan said.
"With some seed funding we can put in place systems and people to help us grow and be sustainable," Professor Hasan told Australian Ageing Agenda.
"For government and carers, the digital inclusion of seniors will mean a lower burden of care as older people can do things for themselves and have a better quality of life using a computer to engage and connect."
All Living Connected services are evidence-based and include:
workshops to train volunteers
a free online course to train people such as family members to implement the program,
computer classes for aged care residents and
advice on the setting up computer kiosks in facilities.
Living Connected has helped about 50 seniors in the Illawarra region through the home service over several years, Professor Hasan said.
Without seed funding the initiative will remain a small local enterprise run by volunteers and its future would be uncertain, she said.
The service is crowdfunding for an initial $5,000 to enable it to set up on a more sustainable and systematic business.
"We are hoping that the publicity from the crowdfunding gets the attention from some bigger supporters. This is already happening with the NBN, which is very interested in our work," Professor Hasan said.
She has also been contacted by people in Brisbane and Adelaide who are interested in starting a Living Connected service in their communities.
Longer term, Professor Hasan said they were hoping for $100,000 to $200,000 to develop systems and be able to trouble shoot client problems remotely.
"We also want to make sure that we can provide support for older people who cannot afford both the technical costs and our services but whose lives would be greatly enriched if they had a computer, internet access and the support from Living Connected."
More information
Comment below to have your say on this story
Send us your news and tip-offs to editorial@australianageingagenda.com.au 
Subscribe to Australian Ageing Agenda magazine and sign up to the AAA newslette