The aged care workforce needs digital health and technology specialists to support providers to implement recommended technology reforms, an industry conference has heard.
Australasian Institute of Digital Health CEO Dr Louise Schaper said the aged care sector must learn from the health care sector and take a strategic approach to implementing technology.
"I would certainly suggest that you do need some people who specialise in digital health in the aged care sector and they should be embedded throughout organisations," Dr Schaper told the ITAC 2021 virtual conference on Tuesday.
"That level of expertise should be made available even to small organisations that might not be able to afford specialists on their staff."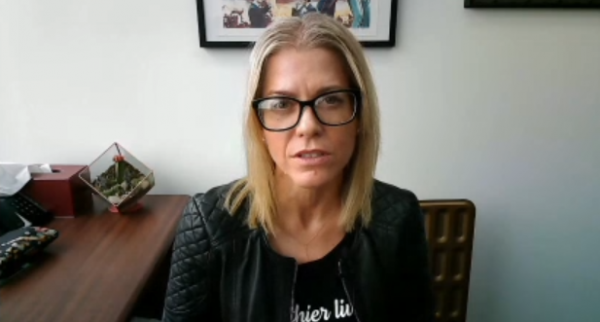 The workforce must also be supported with training and upskilling in digital technologies to be able to use them efficiently, said Dr Schaper, who was part of a panel discussing technology responses to the royal commission's recommendations.
"It's not good enough to… send them to a digital health course and then that's it. It needs to be embedded into the way that they work [and] into the way they practice, especially those whose … job is actually managing information," she said.
"But at the same time, if it requires a nurse, doctor or care worker to have a high level of technical understanding, then we're doing something wrong."
Dr Schaper said the technology needs to be simple enough to support aged care staff to do the best they can in their roles.
Grant Thornton principal John Picot, who was also on the panel, echoed Dr Schaper's comments about the need for easy-to-use technologies.
"If you have to give people digital training, then you fail before you start," Mr Picot told the virtual conference.
He said the sector should learn from Google, Facebook and Apple, who have developed simple-to-use platforms suitable for beginners.
"The real key here is to make the technology completely invisible, seamless and intuitive so that people can see what they need to do. They don't need an instruction book. They don't need a 50-page manual. They can work it out because it is so intuitive," Mr Picot said.
"Why have these companies been able to do this so easily and so well, and yet the technology developers and the vendors that are supporting our industry haven't been able to achieve the same sort of outcome?"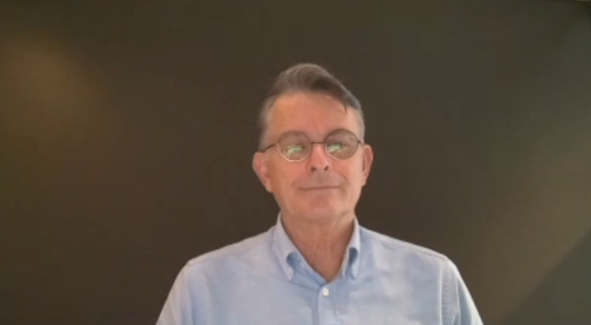 Mr Picot said new technology could also be a barrier to the many members of the sector's workforce who don't speak English as their first language.
"All the technologies that we have in play in our businesses are designed for somebody that has grown up with English as their first language, that's an immediate barrier to people being able to really be successful in their job," he said.
"These translation engines have been around in our technology for decades and yet we're not seeing it in technology that's supposed to support a business that has a large proportion of people that come from a [culturally and linguistically diverse] background," Mr Picot said.
Technology and innovation vital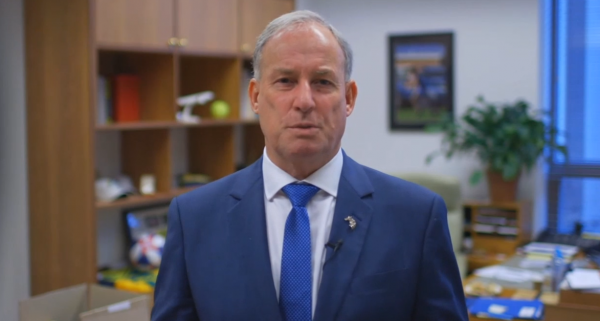 Elsewhere at the conference, Minister for Aged Care and Senior Australians Richard Colbeck reiterated the importance of innovation for aged care during his keynote address.
Mr Colbeck said 40 per cent of aged care providers are still reporting quality indicators manually.
"That's not acceptable. We ought to require within a period of time that all providers reporting their quality and financial indicators do so automatically."
He said technology facilitated the delivery of care and services and boosted efficiency.
"It's important we share the innovations that arise from the use of technology across the sector," Mr Colbeck said.
"Together, we have an opportunity to harness all the benefits that technology offers in transforming aged care, so that senior Australians can be confident they will be treated with respect, dignity, and high class care."
Roundtables to collaborate with stakeholders
Elsewhere, the Aged Care Industry Information Technology Council has called for participants from the aged care and research communities to join a series of national roundtables discussing the uptake of technology and innovation.
The three national roundtables will focus on:
Technology specific considerations
Service model and workforce reform
Financial considerations, including return on investment and research and development.
"The ACIITC is always on the lookout for knowledgeable and energetic people to help with industry projects," said Dr George Margelis, ACIITC chair.
Submit an expression of interest here.
The ITAC 2021 virtual conference takes place on 23 – 24 March.
Comment on the story below. Follow Australian Ageing Agenda on Facebook, Twitter and LinkedIn, sign up to our twice-weekly newsletter and subscribe to AAA magazine for the complete aged care picture.