Unlocking data is key to aged care accountability, writes Nick Lambrou.
If your organisation was forced to demonstrate compliance with federal or state-sanctioned regulations this very minute, could you do it?
Aged care providers are currently battling to do just that as the royal commission into the sector unfolds.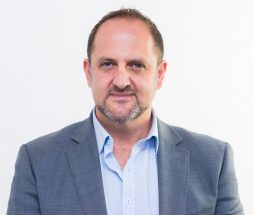 While grim revelations will no doubt continue through 2020, organisations that have remained above board are eager to demonstrate they're taking the best possible care of the nation's elderly.
In most cases, that involves CEOs tapping CIOs on the shoulder asking where they can find the data to prove it.
Unfortunately, the legacy systems that many aged care providers still use have poor design with little or no connectivity.
That means data pertaining to clients, employees, operations and more, is siloed or lost across the organisation, rendering those CEOs unable to determine whether malpractice is occurring.
Techy boomers for force change
Australia's population is not only ageing, but that ageing population is set to become increasingly tech-savvy.
With Australian Bureau of Statistics figures indicating one in five Australians will be aged over 65 by 2031, it's no surprise that many aged care providers have refused to sit idle and have instead invested in reshaping their business through technology.
Providing a modern digital experience for aged care is even more important than what some providers might assume. Pew Research found that although seniors consistently have lower rates of technology adoption than the general public, this group is now more digitally connected than ever.
Furthermore, like all consumers, future generations of elderly will expect mobile and IoT-based services, such as wearables and other general and health-monitoring devices. In an industry where prospective clients have an ever-expanding array of choices, being able to support these services will prove the key competitive factor.
This means that Australian providers which are establishing a digital foundation now will accelerate their adoption of modern technologies and processes, which will translate to happier clients.
The same companies will also be better prepared to capitalise on advanced platforms, like that offered by Dutch company digitalAngel.
digitalAngel has been working hard to create the world's first open IoT platforms for connecting and managing data from any smart healthcare device. The objective is to help aged care providers – or elder care providers as they are known around the world – provide more effective services to their clients.
During the pilot phase, digitalAngel focused on increasing competitiveness of aged care facilities with data from smart mattresses. Embedded with sensors, they alert staff to unusual behaviours and readings, whether it's relating to a patient struggling with pain or injuring themselves when leaving bed.
Catch 22: the digitisation conundrum
As aged care continues to digitise, providers will begin to see ad hoc adoption of new applications lead to a disjointed hybrid infrastructure, where critical data resides in many unconnected locations.
This lack of visibility significantly impedes a provider's ability to prove it is compliant or take actions to become compliant, while also inhibiting its ability to understand its customers and deliver personalised care.
Accelerating the speed of innovation in any industry depends in large part on integrating information and applications so that processes run seamlessly and reliably. For care providers to succeed, they must bring that data together and eliminate silos to build a unified hybrid operational environment.
How can data be unlocked to create visibility across all client interactions so your CEO can easily respond to the royal commission?
It demands a framework that can provide the right information at the right time by unlocking and analysing all data. Ultimately, this accelerates the quality of care and equips employees so that they can truly support clients.
Without this type of pragmatic approach to technology, the client experience may deteriorate – even without fault of the provider – due to the complexity caused by the surge in technology in all parts of our daily lives.
While the client experience is paramount, unless there is a benefit to the business itself, aged care providers are digitally transforming for the sake of it, at great cost and at a time when the sector must show cause.
Providers need to innovate, but in an integrated manner in order to cope with the Australian Institute of Health and Welfare's prediction that the number of citizens over 65 will double by 2057.
With a data framework in place, aged care providers enforce accountability, while also providing granular visibility into operations so that aged care homes can focus on improving processes and providing digital services.
This is especially critical as we pace towards what might be the most significant evolution to the aged care sector, with the next generation of retirees expected to want to live at home as they age due to the vast technologies that can help monitor wellbeing without the need for carers to be present.
Nick Lambrou is managing director for Australia and New Zealand at Boomi, a Dell Technologies company.
Comment below to have your say on this story
Subscribe to Australian Ageing Agenda magazine and sign up to the AAA newsletter