An innovative range of evidence-based bathroom solutions has been launched to meet the needs of ageing Australians.
Bathroom manufacturer Caroma launched its Wellbeing Aged Care range last week at its flagship store in Alexandria, developed by the UNSW Faculty of Built Environment as part of its Livable Bathrooms for Older People research project.
The research, jointly funded by the Australian Research Council and manufacturing GWA Group, analysed older people's physical dimensions and abilities to develop the best possible bathroom design solutions.
The four-year research project surveyed 4,633 people aged 60-90 and interviewed 80 people ranging in size, height, age and sex. The products were co-designed through workshops with older people.
The new bathroom range includes an integrated nurse call toilet suite, tapware with a fitted anti-scald temperature cartridge to prevent burns, grab rails, raised toilets, rail showers, single-lever mixer taps and cistern-wide back rests.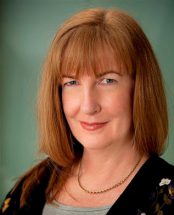 The survey found that 25 per cent of participants rated bathroom sizes as poor and 48 per cent said there was insufficient space to get dressed and undressed.
It also found the majority of male and female respondents from the survey had a body mass index within the obese range.
Lead researcher Professor Catherine Bridge said current bathroom designs are problematic because they have not been developed to suit the older Australians of today.
"Current bathroom design is problematic because it is not based on the design preferences of older people and it's not made from relevant and current… data," Professor Bridge said at the launch.
"Until now, research hasn't considered the diversity of the older population, their capabilities and the domestic environments they use and current bathroom design in aged care is hallmarked by uncertainty about the safety and aesthetic preferences of older people," she said.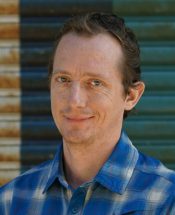 Professor Bridge said the new bathroom range has been developed closely with aged care specialists and co-designed with older people to ensure it suits their needs.
"Our co-design study has pulled together the best minds in industrial design, construction, aged care and the elderly population to address the future of aged care wellbeing and challenge the status quo, increasing independence for aged care residents in Australia," Professor Bridge said.
Caroma industrial designer Dr Peter Sweatman said the design of the new range reflects the wants and needs of the older population.
"The co-design collaboration has helped Caroma designers challenge existing assumptions and provide more understanding into the behaviour and needs of older people, and as a result, design resident-centric bathroom products," Dr Sweatman said.
"The new solutions are designed to be functional and stylish – creating bathrooms which look good as well as being supportive for those with functional issues."
Comment below to have your say on this story
Subscribe to Australian Ageing Agenda magazine and sign up to the AAA newsletter